Toys for Joy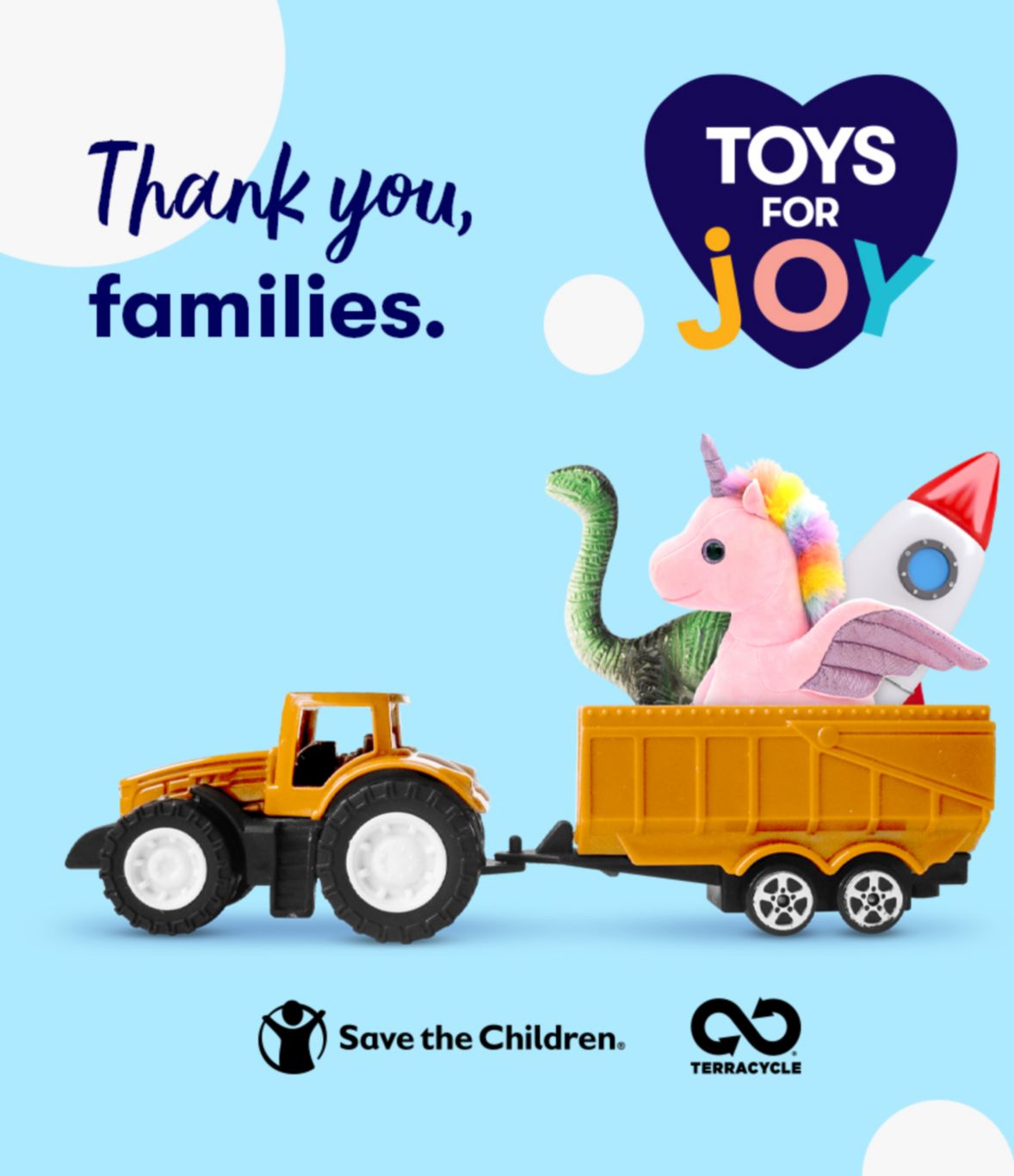 Let your pre-loved be re-loved.
In May we trialled Toys for Joy across 10 stores, an easy way to rehome and recycle your pre-loved toys. We believe all kids deserve to play and learn with toys, but we also want to show them how to care for others and the environment. Which is why we've created Toys for Joy. To give an old friend a new purpose, and help children in need.
We worked with Save the Children to donate your pre-loved toys and send them on a new adventure. And for those toys that didn't quite meet our donation criteria? We handed them to TerraCycle, recycled them into something wonderful. Because even old toys still have plenty to give.
This trial program ran in selected BIG W store locations and we'd love to hear your feedback on how together, we make it successful for a better tomorrow.


How it works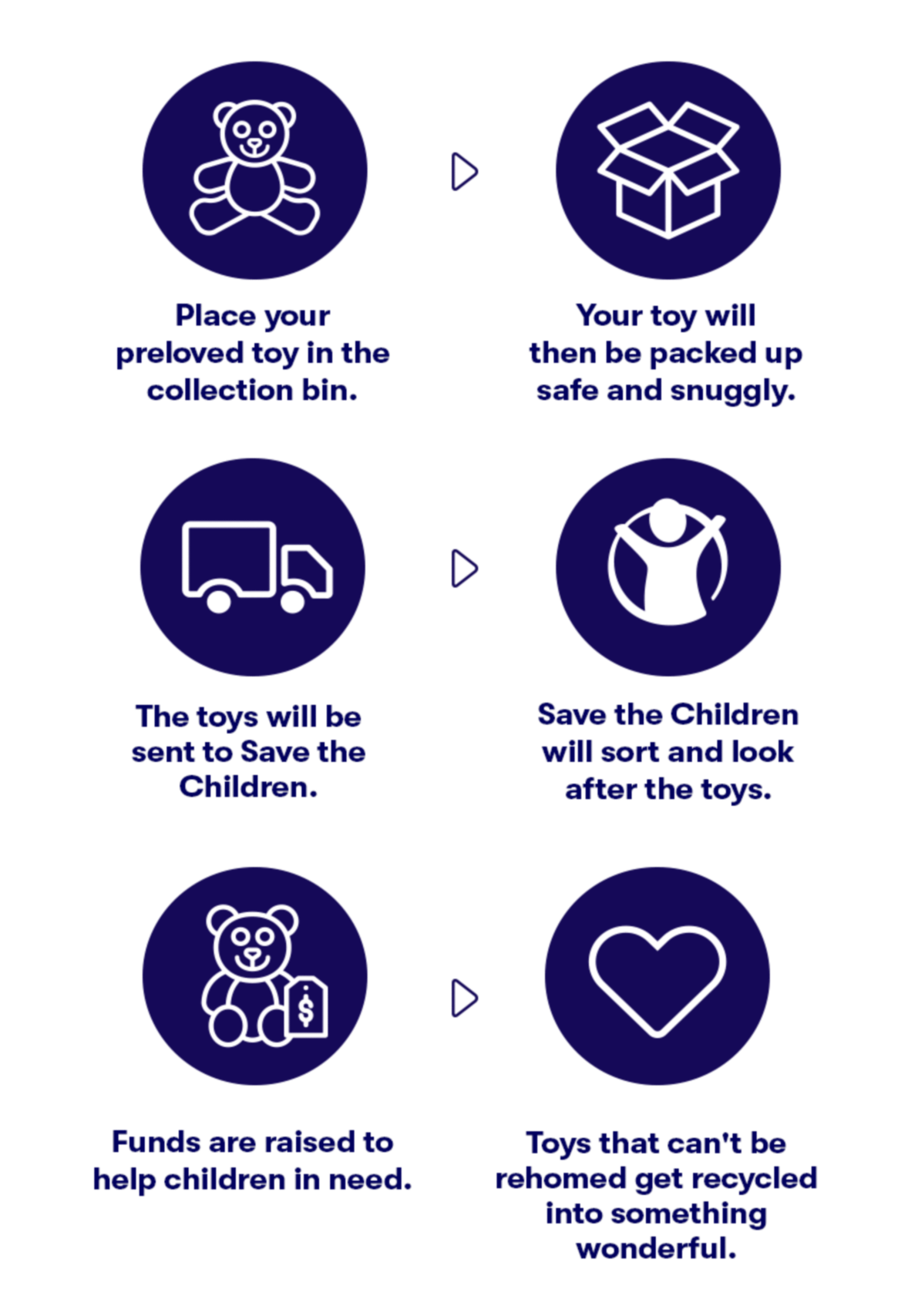 The trial has now ended, stay tuned for future updates.