Stock Check
2. Browse or search the site to find the product you love, and you'll see the Online and In store availability listed.

3. For products that have a size range, you will need to select the size you want to see available shopping options. For all other products the shopping options will show up automatically.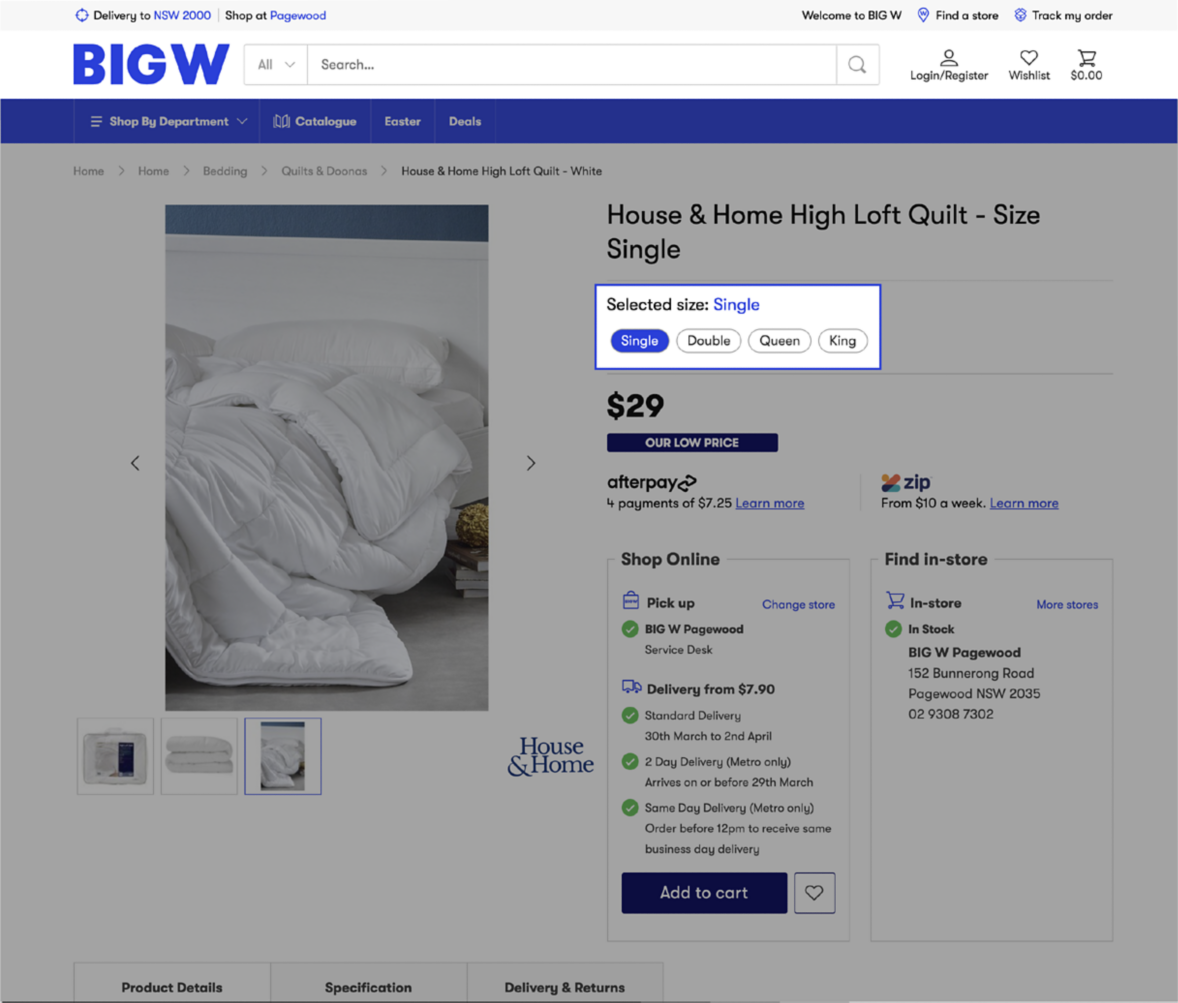 4. If your selected item isn't in stock at your nearest store, you can select Change store to view stock options in other stores. All of your local area stores will be available for you to select as a first option, and if you still can't find what you need you can look at other stores out of your area, using the map provided.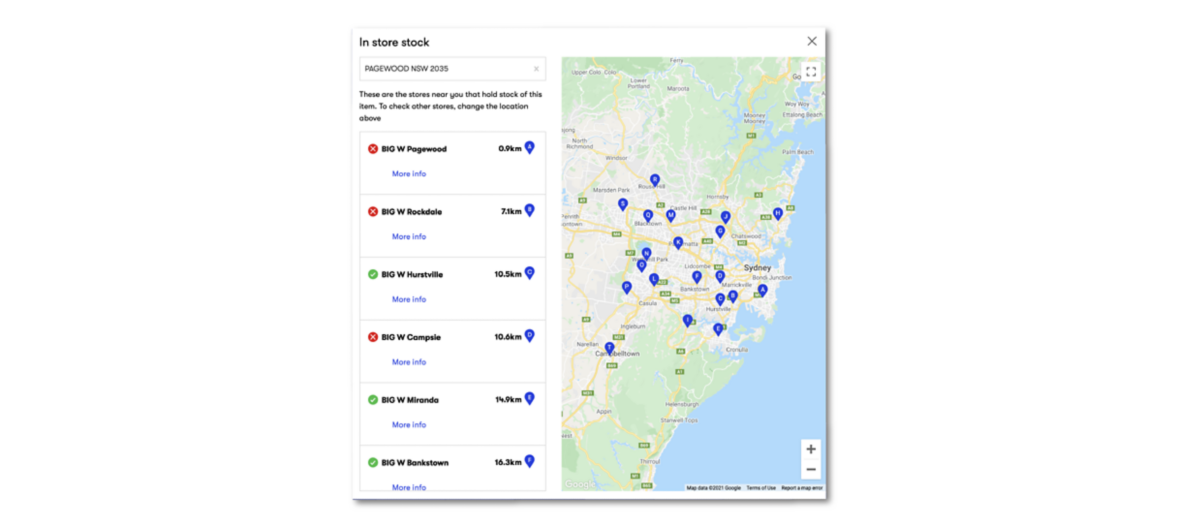 5. For online purchase of an in-stock item, simply select the quantity required, and Add To Cart. You can then proceed through the checkout, or continue shopping. For in store purchases, please keep in mind that stock can sell quickly, and we are unable to guarantee that an item shown as In Stock at your time of Stock Check will still be available when you reach your chosen store. We recommend the use of our Pick Up ordering system, placing your order online gives you more chance of getting the item you want, with no additional cost to you, and it'll be ready for you to pick up quickly.
For more details on our Delivery and Pick up options, please visit our Shopping Made Easier page. Happy shopping!