BIG W Optical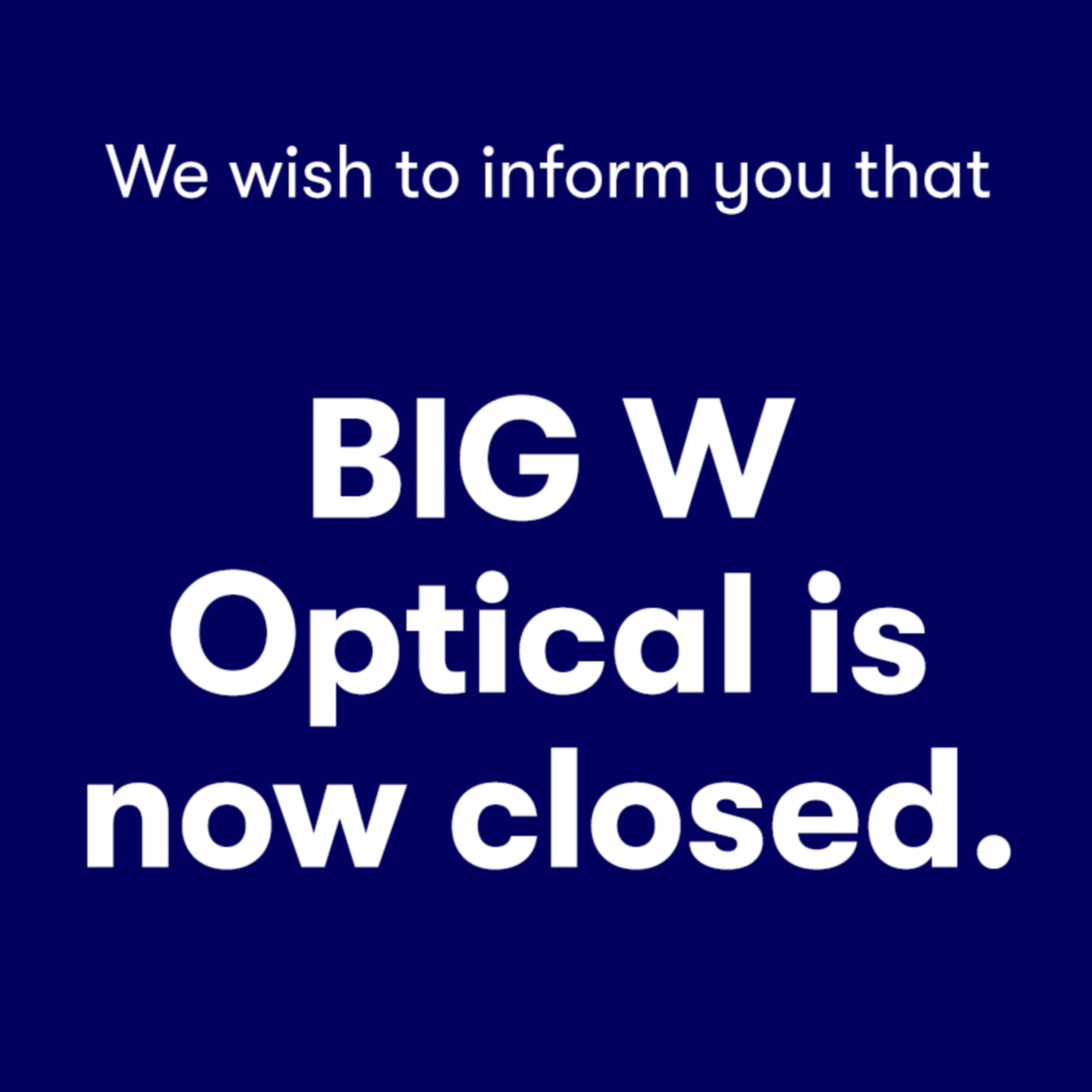 Transfer of Health Records
Unless requested or otherwise notified, all health records will continue to be retained by BIG W in accordance with applicable privacy and health laws, they will not automatically be transferred to BIG W Optical customers. If you are a past or present patient of BIG W Optical, you may request that a copy or written summary of your health records be transferred to you, or another practice of your choice. BIG W will not charge any fees for this request. If you would like to request your health records, please provide us with the relevant transfer information by contacting us on:
Phone: 1300 244 999
opticalcustomerenquiries@bigw.com
Please note:
Your request may take time to process and your detailed history may also be important for further optical care. Please be aware you will not receive any future appointment reminders from BIG W Optical.
Returns
BIG W's returns policy will continue to apply to optical products after the closure of BIG W Optical. Please see bigw.com.au/returns for details, noting that BIG W's change of mind returns policy does not apply to personalised items such as prescription lens or BIG W Optical clearance items. Please visit the customer service desk at your BIG W store of purchase for any optical return requests.