BIG W iPhone & Android App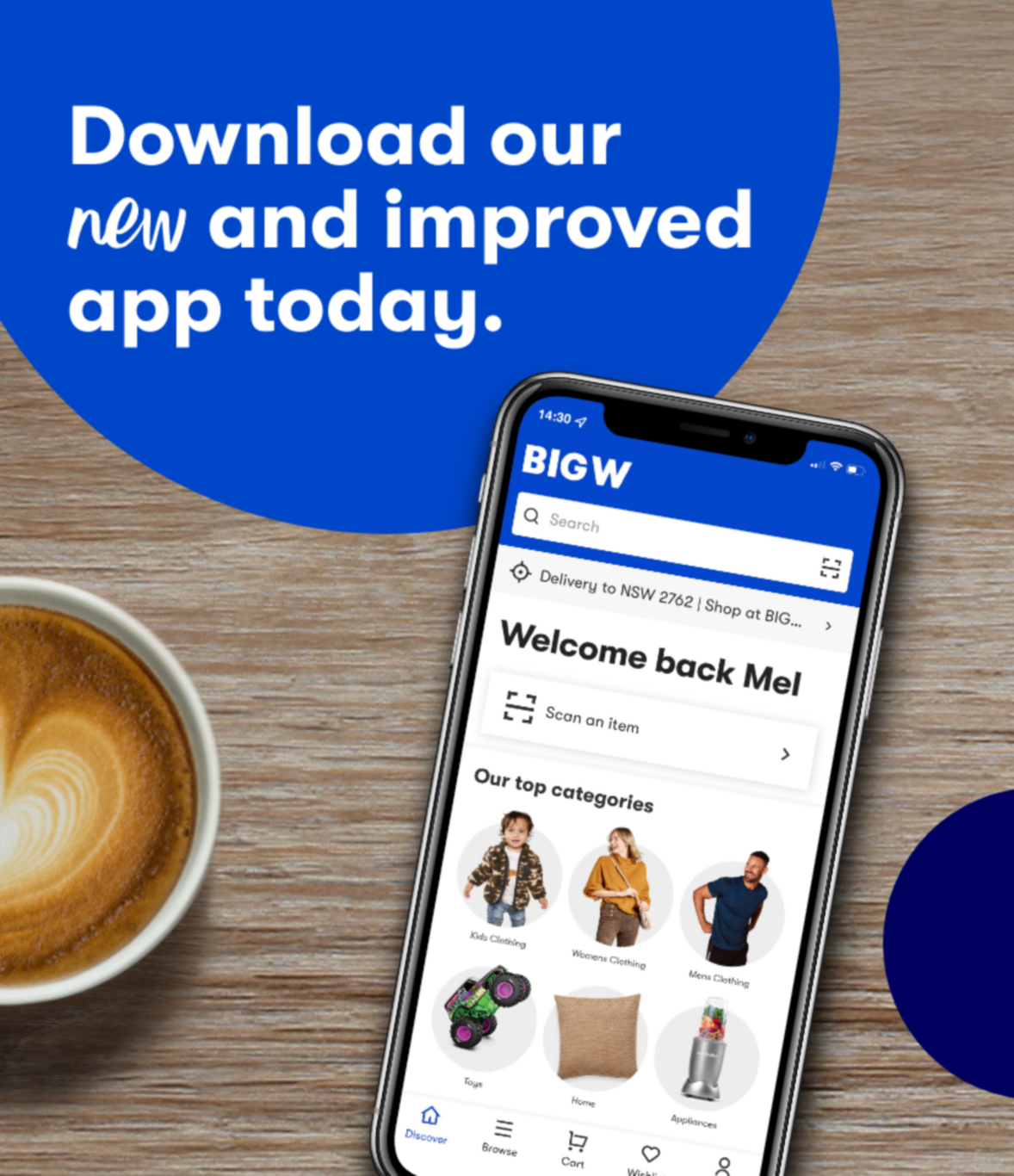 Keep BIG W in your pocket.
With the BIG W app you can make shopping for your big days even easier. Discover great value gifts, clothing, books and all things baby, kids and home.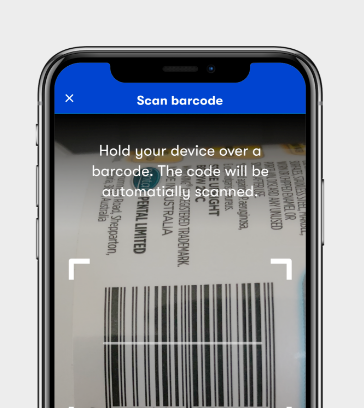 Scan Barcodes For Fast Product Details
If you're at home or in store, scan the barcode using our app to check pricing and product information in a matter of seconds.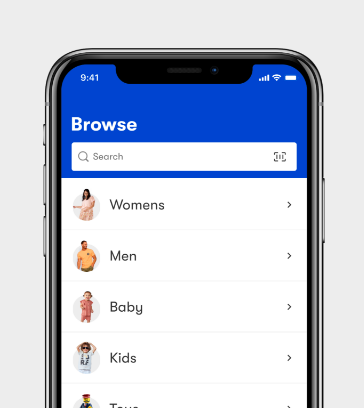 Whether you're watching kids' sport, hiding from the in-laws or nursing your baby back to sleep, you can now browse and shop BIG W's range on your phone.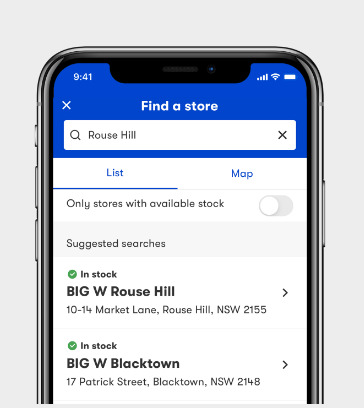 Search For Stock With Ease
If you're in a store and the product you want isn't in stock, use our app to check if it's available to buy online or at another store. We may have what you want after all.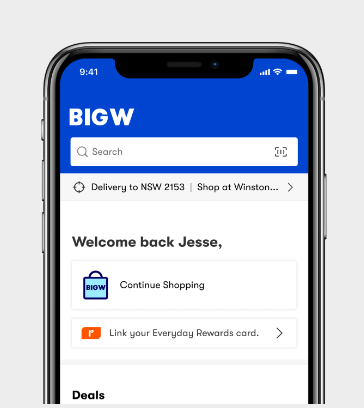 Be Rewarded For Every Shop
Earn and use Everyday Rewards points on your purchases. Link your card or join for free if you're not a member yet.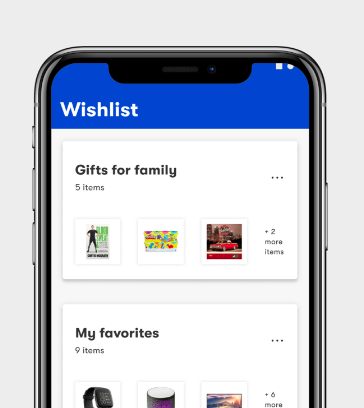 Plan Big Events With Wishlists
Create up to 5 different wishlists to help you prepare for upcoming events like Christmas, Easter or a wild party for kids. Add and edit items on your wishlists with a simple tap. When you're ready to buy, add the items to your shopping cart.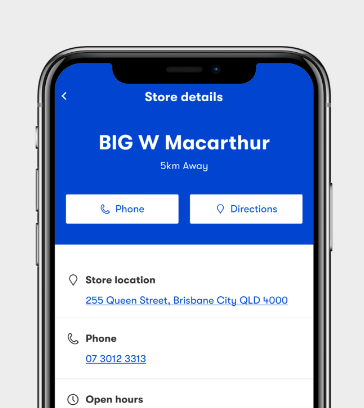 Set your local store or search for a BIG W store in your area. This feature is handy if you're on a family holiday and dad's forgotten the beach toys... Poor dad.

More Big Features
- Discover specials and the latest deals
- Track your orders with minimal fuss
- Set your local store to see stock availability
Every day's a big day. That's why our app has lots of big features.
So why are you still reading, download our new app now!
Read our FAQs for more details.
The app is available for: iOS (Apple) devices running iOS 12 & above, and Android devices running Android 9 & above.
On tablet devices, we recommend customers use the BIG W website.