Free Books for Kids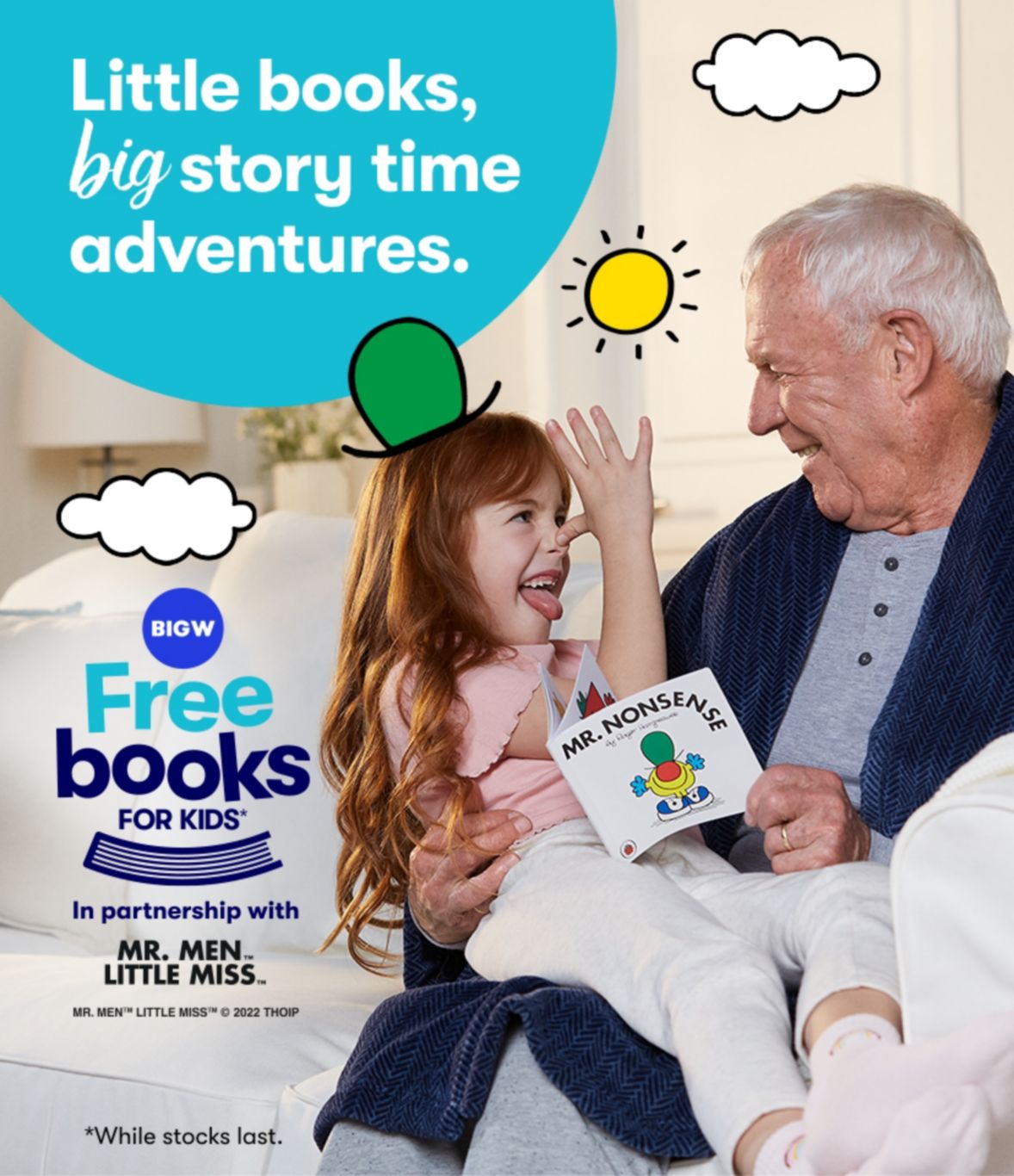 Our popular Free Books for Kids program is back!
There are 8 new titles available to collect each week starting Thursday 21 April, with no purchase necessary. In store only.

Week 1 - Little Miss Magic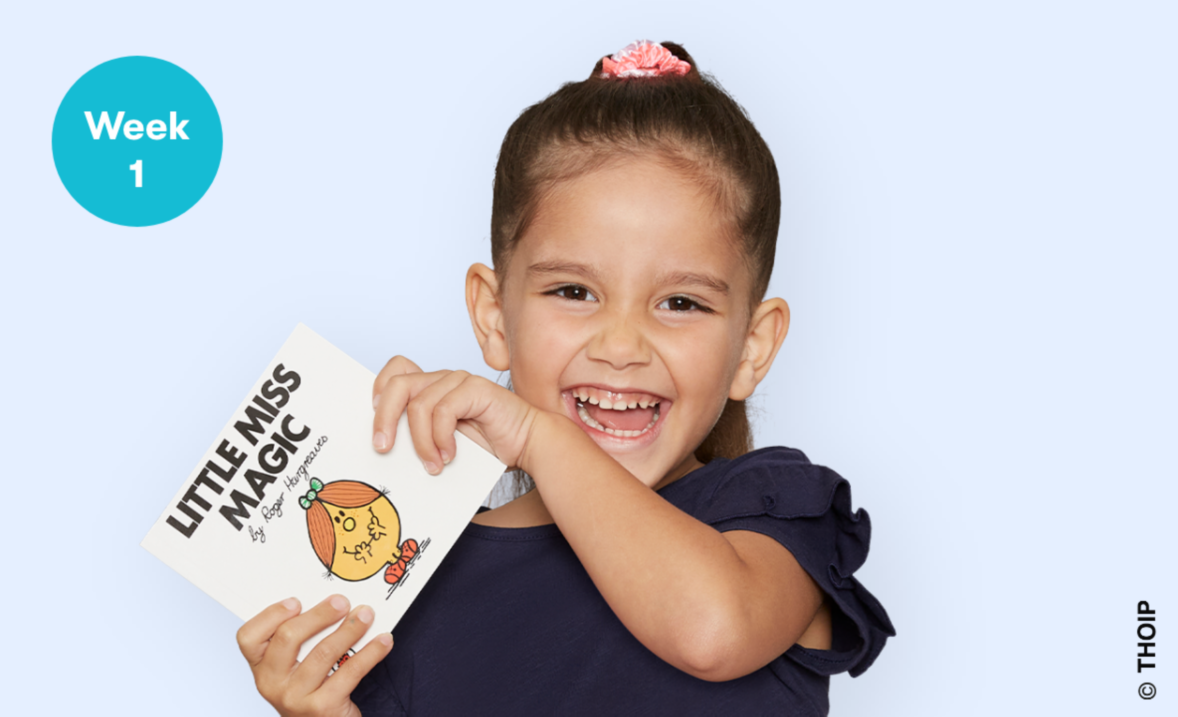 Little Miss Magic can do anything and everything. She likes to use her powers to help her friends. What would you do if you had magic powers?
Week 2 - Mr Bounce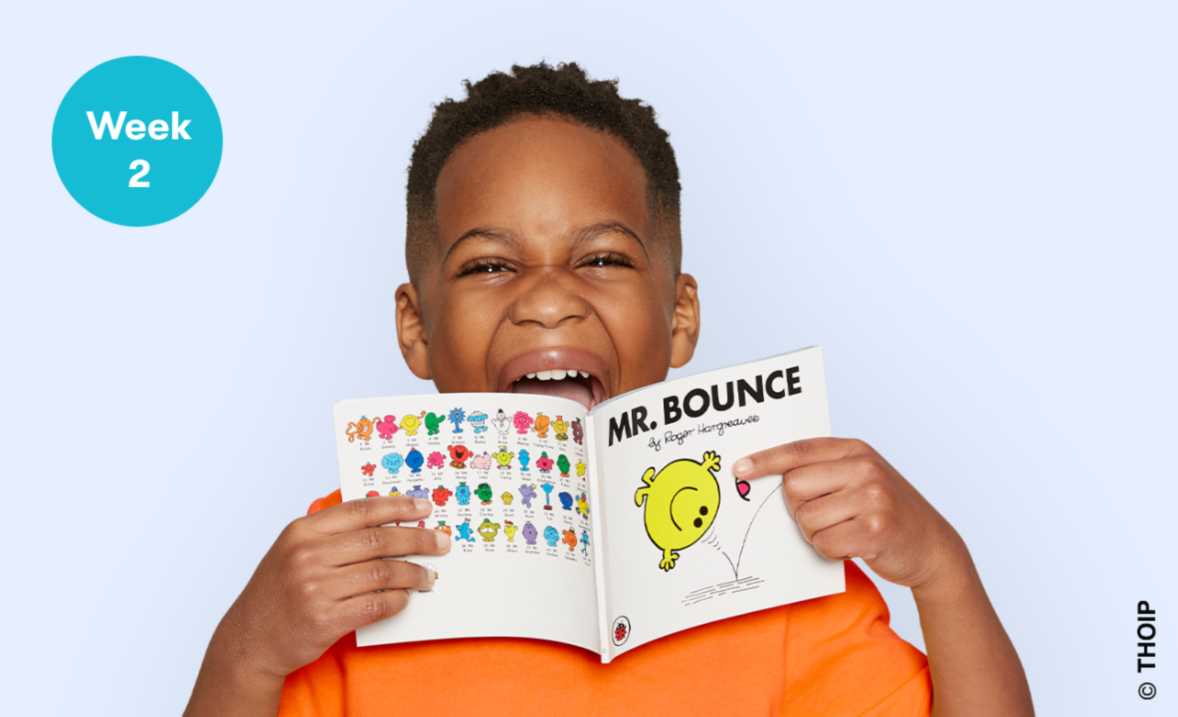 Mr. Bounce is a bouncy chap. Very boucny indeed. This is somewhat of a problem for him; he's almost as accident prone as Mr. Bump!

Week 3 - Little Miss Wise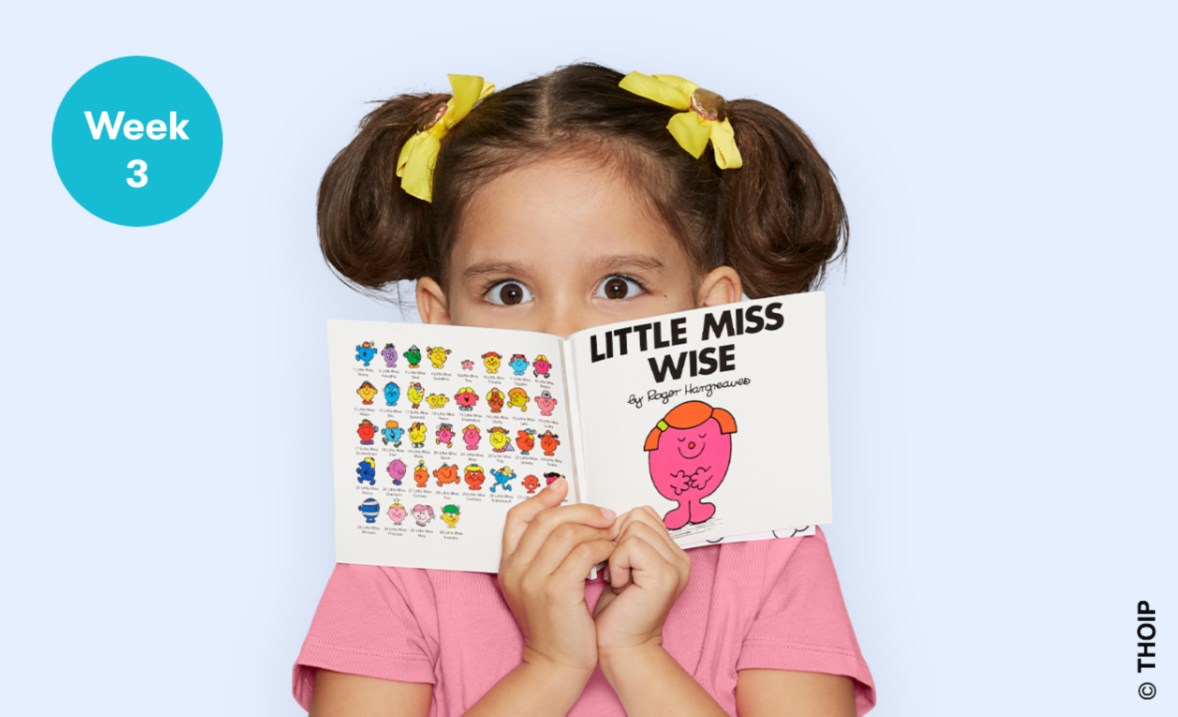 Little Miss Wise is very sensible and wise. You won't catch her doing anything that's dangerous or could get her into trouble, oh no!

Week 4 - Mr Tall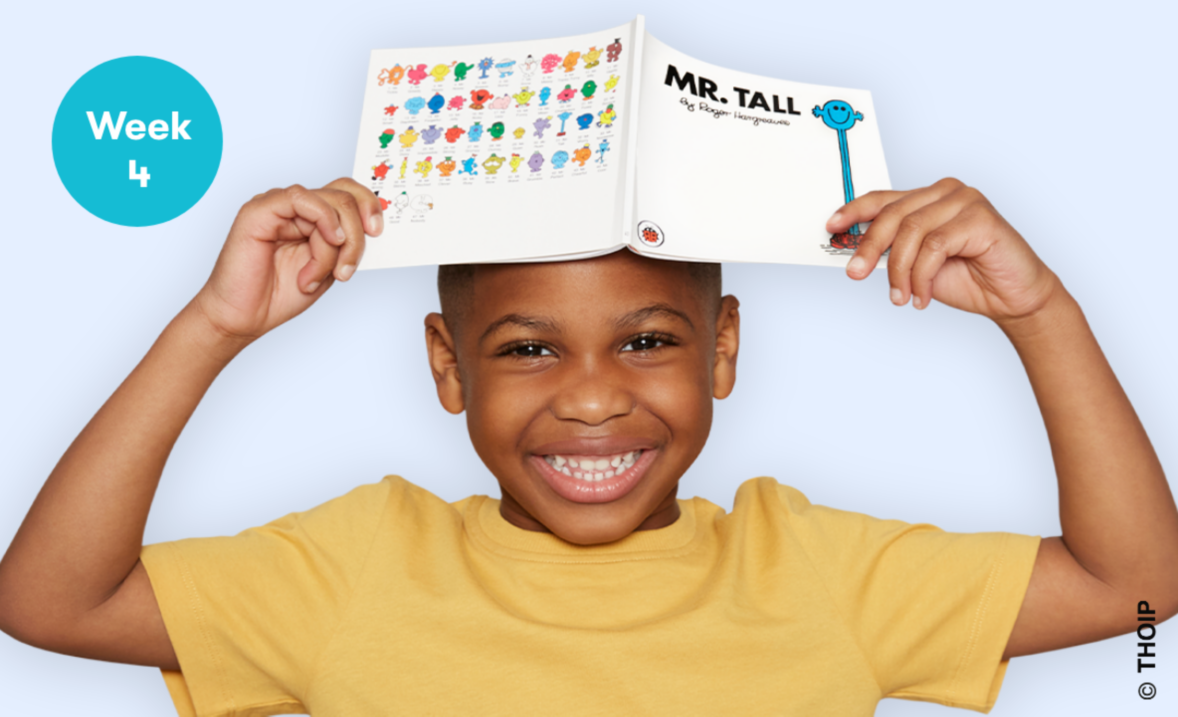 Mr. Tall sometimes gets upset because his legs are so long. He towers far above all of his friends; sometimes he doesn't even see them!

Week 5 - Little Miss Giggles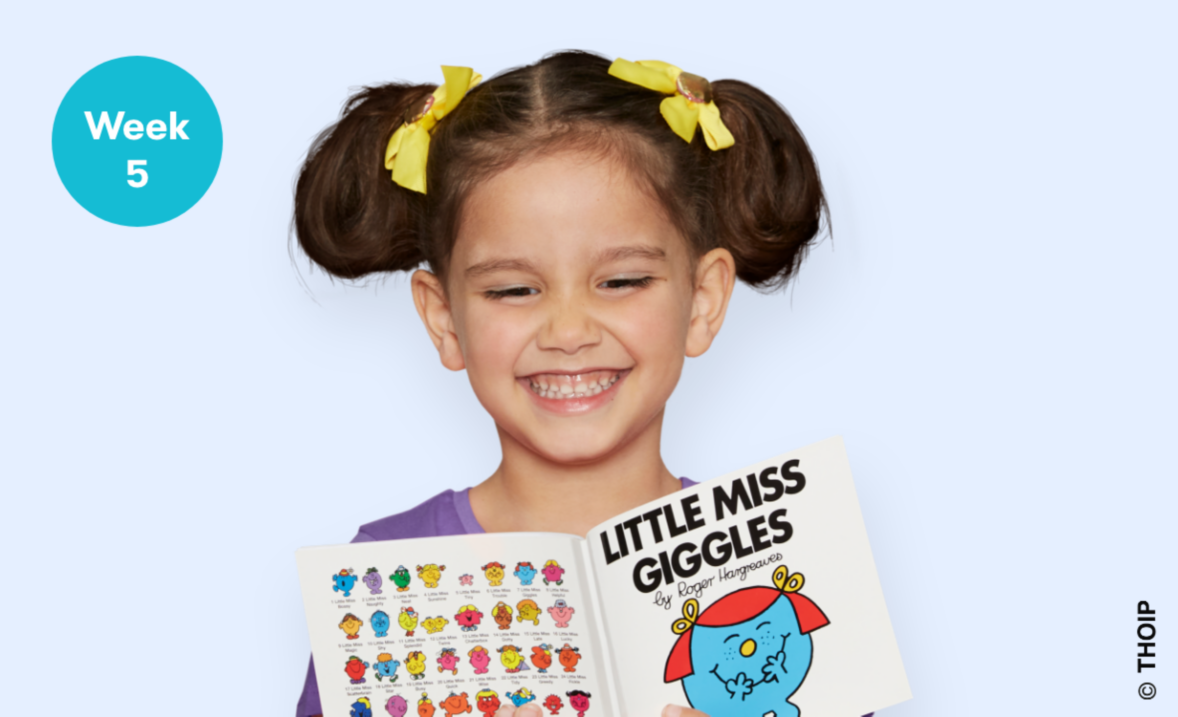 Little Miss Giggles is always giggling and it is very infectious. She is almost as happy as Mr. Happy. She is cute, bubbly and always looks on the bright side of life!

Week 6 - Mr Cheerful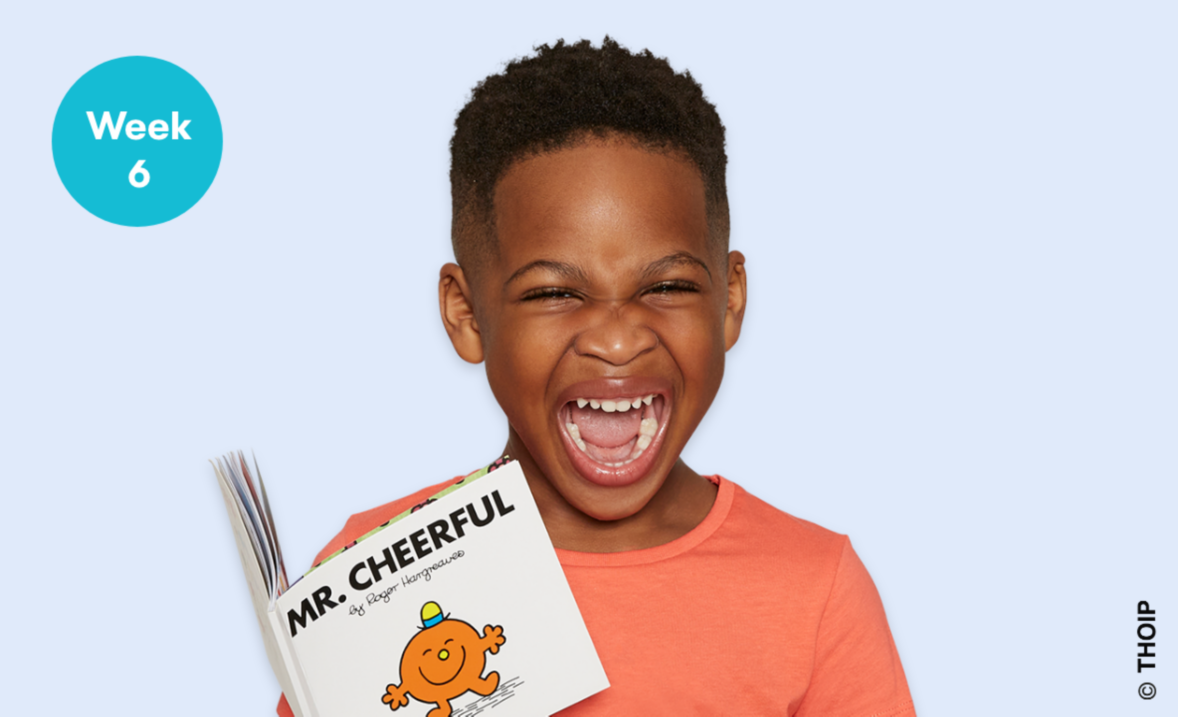 Mr. Cheerful wakes up with a smile, smiles all day and then goes to bed with a smile. He's happiest when he's smiling, which is all the time!

Week 7 - Little Miss Curious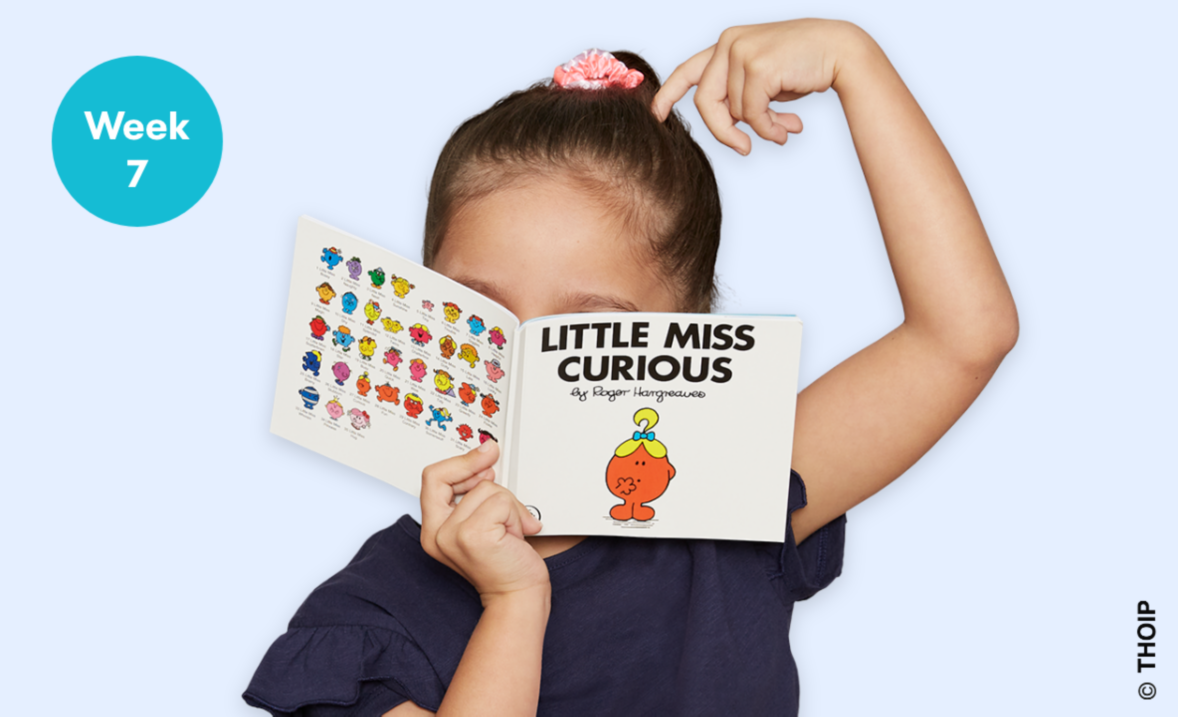 Little Miss Curious wants to know the 'how?' 'why?' and 'what?' about everything. She is often surprised by the reactions she gets!

Week 8 - Mr Nonsense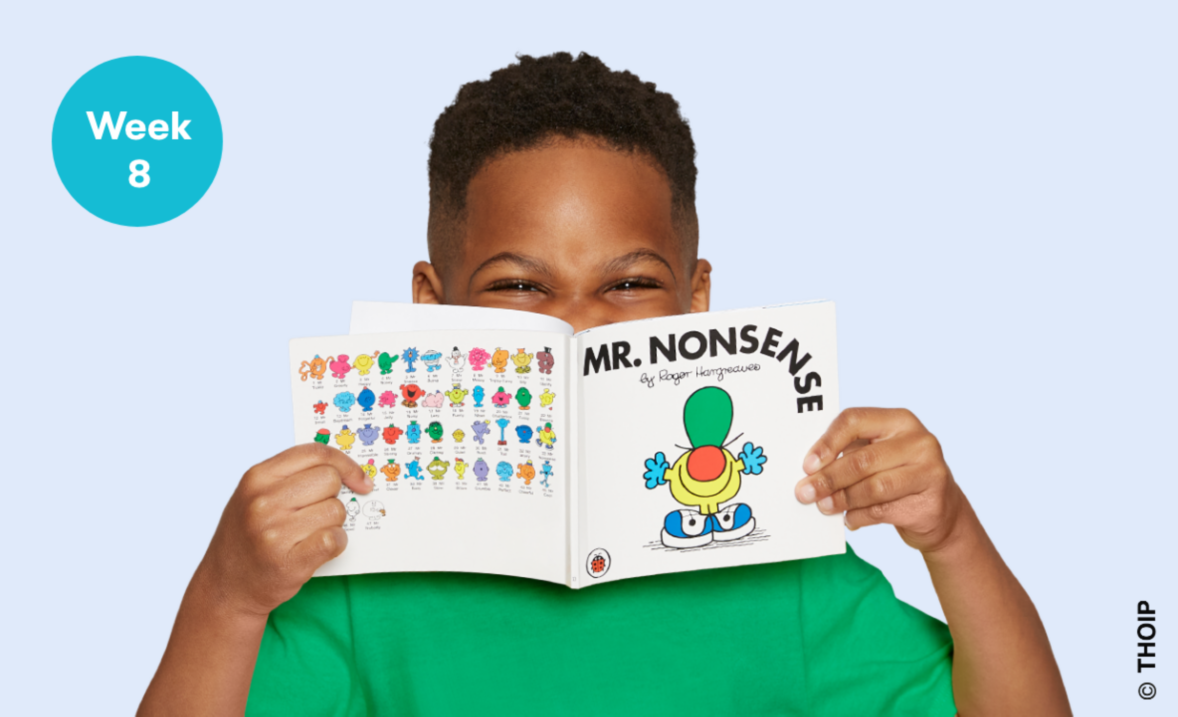 Mr. Nonsense doesn't make much sense, as you can imagine! His best friend is Mr. Silly and they get up to all sorts of silly behaviour.

---
Frequently asked questions
What is Free Books for Kids?

Since 2019, we have been making books more accessible to all Australian families with our Free Books for Kids program. Every family is invited to collect a free book each week for 8 weeks during the campaign period when they visit their local BIG W store, with absolutely no purchase necessary. New titles will be released each Thursday after Free Books for Kids begins, and will be available nationally while stocks last.
When does Free Books start?
Our Free Books For Kids program is returning on 21st April, 2022. In stores only.
How do I get a Free Book?
Your health and safety is our priority, and we continue to offer a safe shopping experience in store. We are encouraging you to pick up a book near the front of the store themselves with hand sanitiser made available nearby.
Do I need to purchase anything to get a free book?
No, you do not need to purchase anything to get the free book - simply come in store to collect.