Linking your Everyday Rewards card
Step 1
Make sure you have joined the Everyday Rewards program and signed up at https://www.everydayrewards.com.au. Remember your password. You will need this later to link your Everyday Rewards card to your BIG W account.
Step 2
After setting up an account and logging into the BIG W website, select 'Account' from the menu at the top. 'Account' will only be an available selection once you have logged into the website.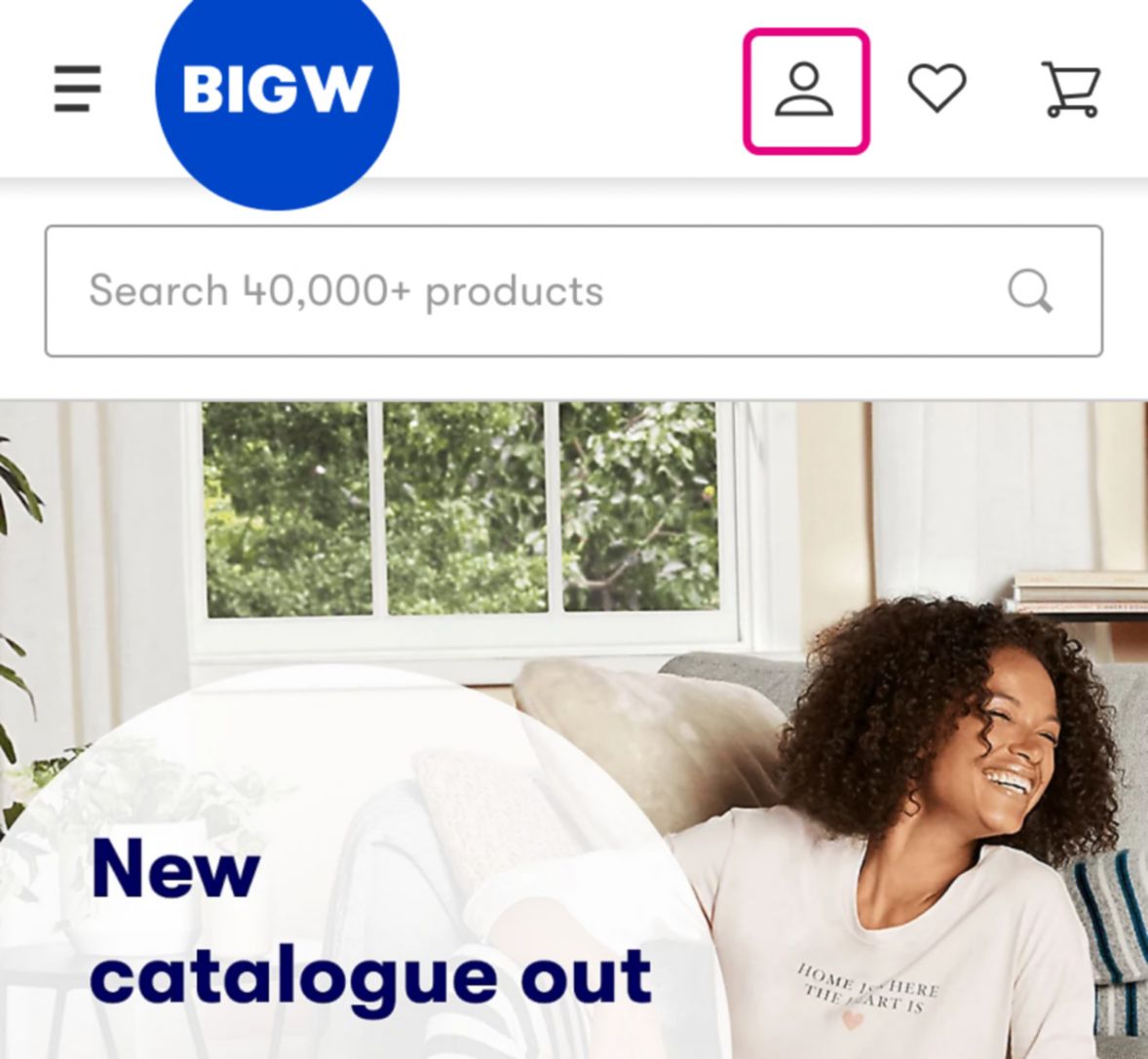 Step 3
Select 'Everyday Rewards Account' under 'My Account' in the left hand side navigation panel.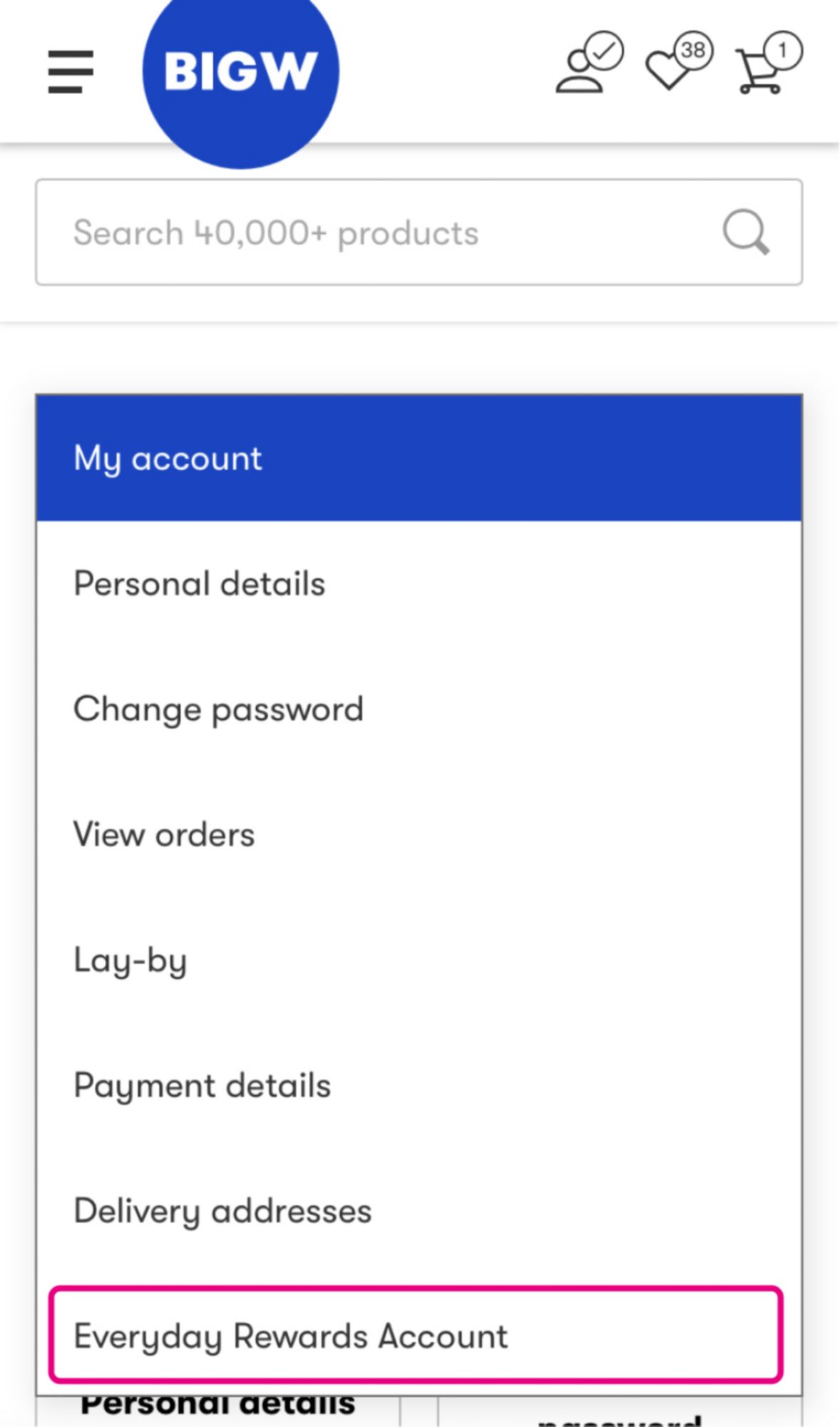 Step 4
Select 'Link your card' at the bottom of the page.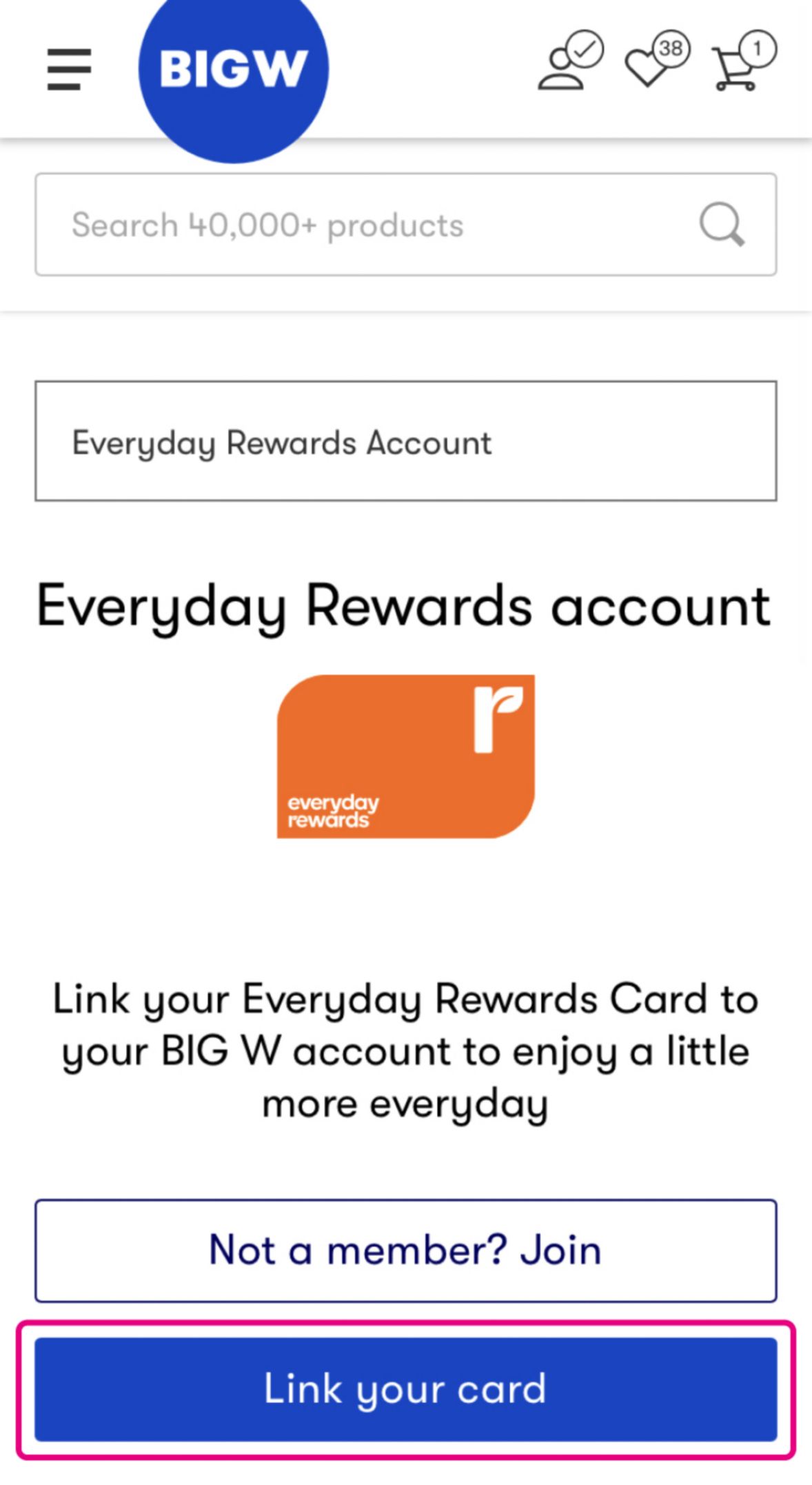 Step 5
You may be requested to login to your Everyday Rewards account. Enter your 'email or card number' and 'password' into the corresponding fields. Click 'LOGIN'.
Step 6
An SMS will be sent to the mobile number associated with the account. Enter in the 6 digit code provided in the prompt from Everyday Rewards. Click 'VERIFY'. You will be redirected back to BIGW.com and your account will be linked.