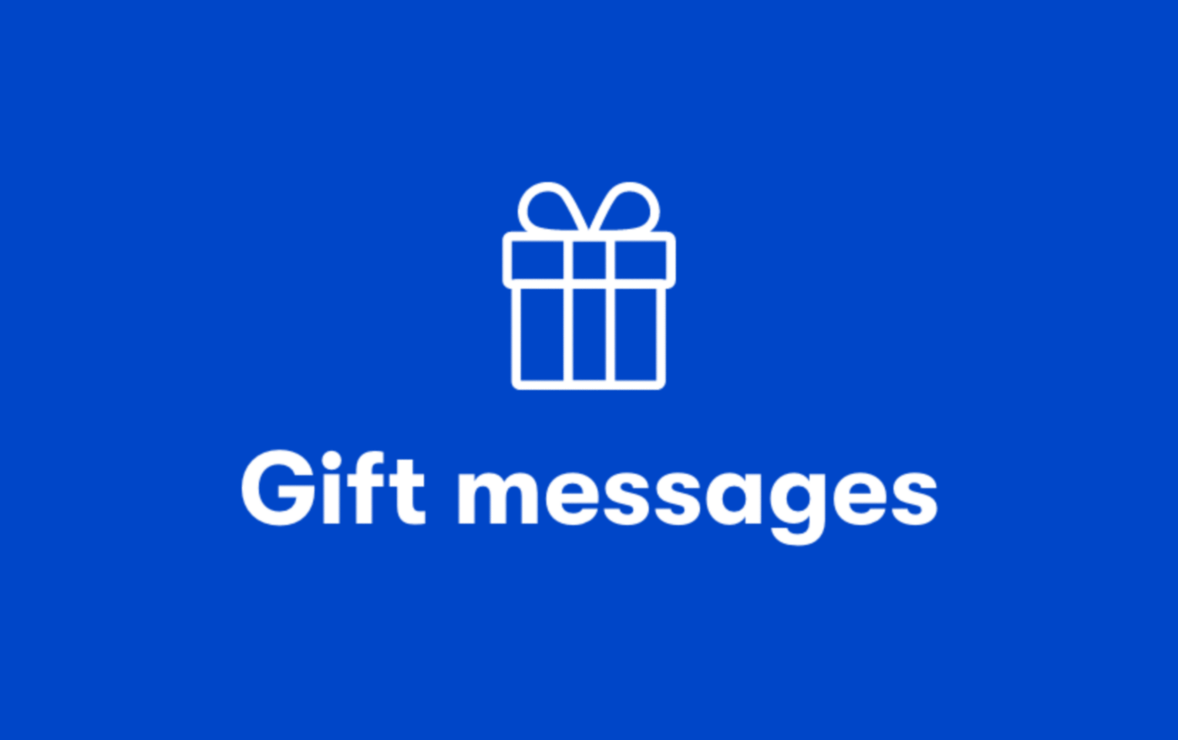 BIG W Gift Messaging
It's easy to add a gift message to your item, and it's free!
At the checkout, select "This item is a gift" check box to add your very own personalised message (up to 150 characters).

Your message will be printed separately on a BIG W gift message card and placed inside your delivery, along with a gift receipt.

Items are not individually wrapped and our standard packaging is used, however your outer box will be sealed with BIG W gifting tape.
Frequently Asked Questions