Trusted Quality, Family Tested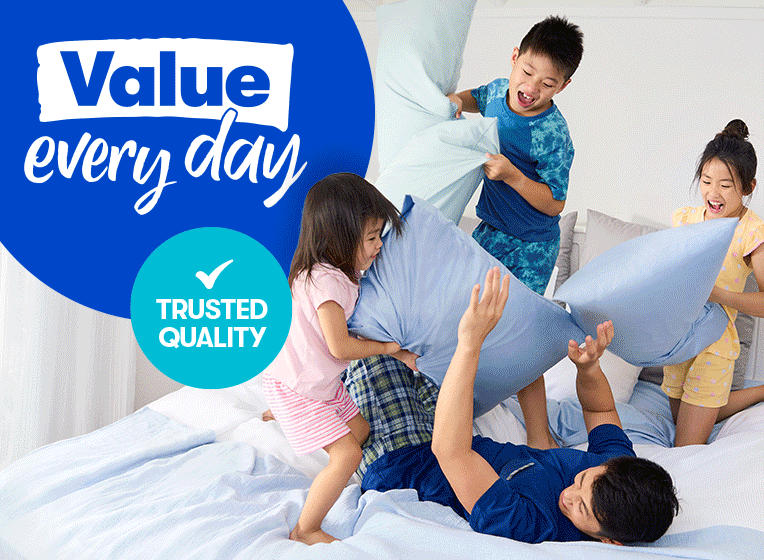 At BIG W, we know our customers and team are the best judge of our quality and value.
That's why we asked hundreds of Aussie households to put our products to the family test.
After countless laundry cycles, dinners, bathtimes and playdates, the verdict is in; BIG W clothes, homewares and everyday essentials are your trusted quality products.
Find out what the real experts had to say with our customer reviews and ratings, and check out our trusted quality products below.
It's just one of the ways customers have helped us know our quality stands up, while we keep the prices down.
That's Value Every Day.