Upcycle your denim jacket
Do you have a very loved denim jacket still hanging up in your wardrobe that you just can't part with… but wish it had something a little bit extra? Or perhaps you're feeling creative and looking at ways to revamp your wardrobe. Our Senior Apparel Designer, Claire Harahap is here to show you how easy it is to upcycle a denim jacket.

Don't forget to share your wonderful craft creations on social media using the hashtag #bigdaysathome
---
What you'll need
Large piece of fabric or recycled garment
Fabric scissors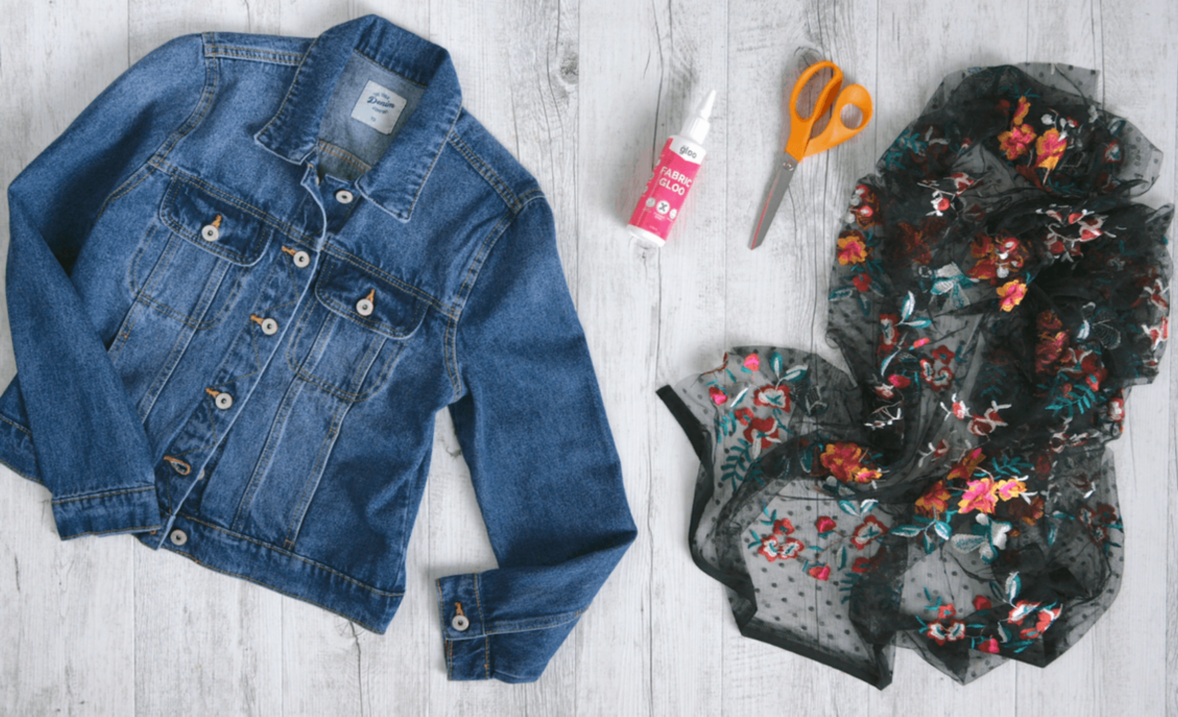 Step 1
To begin, lay your denim jacket onto a flat work surface. Using fabric scissors cut out panels on your denim jacket, making sure you leave an inch of material around the seems to allow space for glue.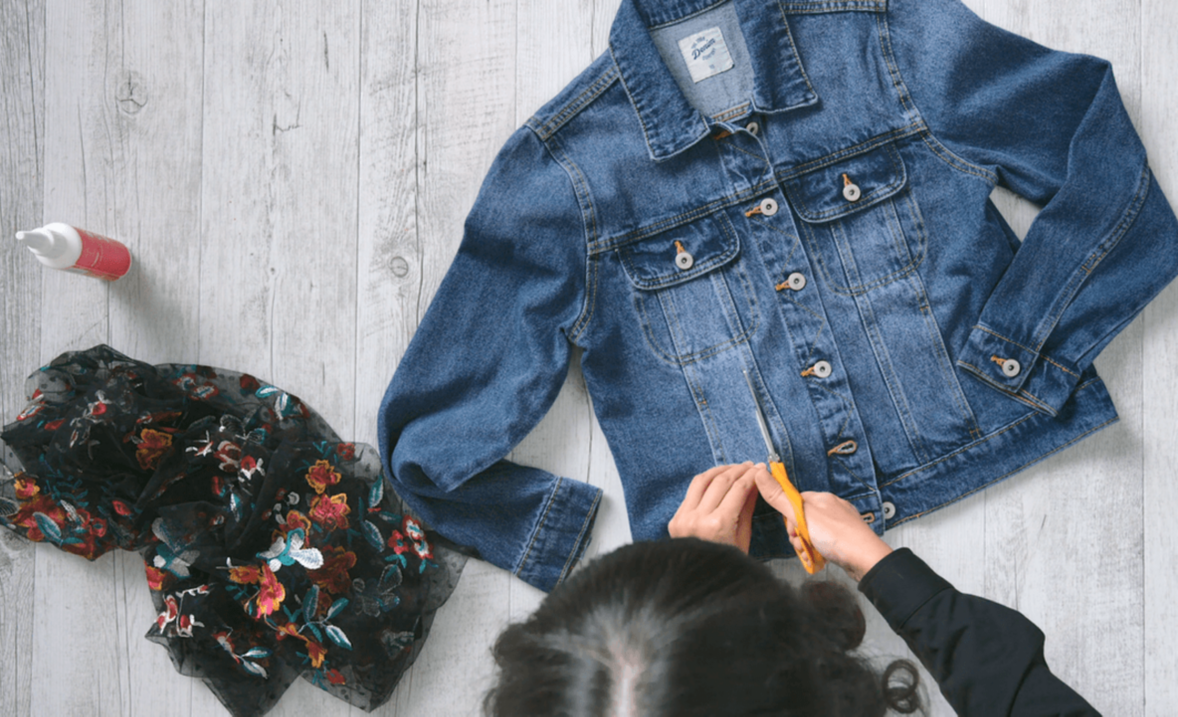 Step 2
Flip the jacket over and do the same to the back, cutting panels where you want the new fabric paneling to be.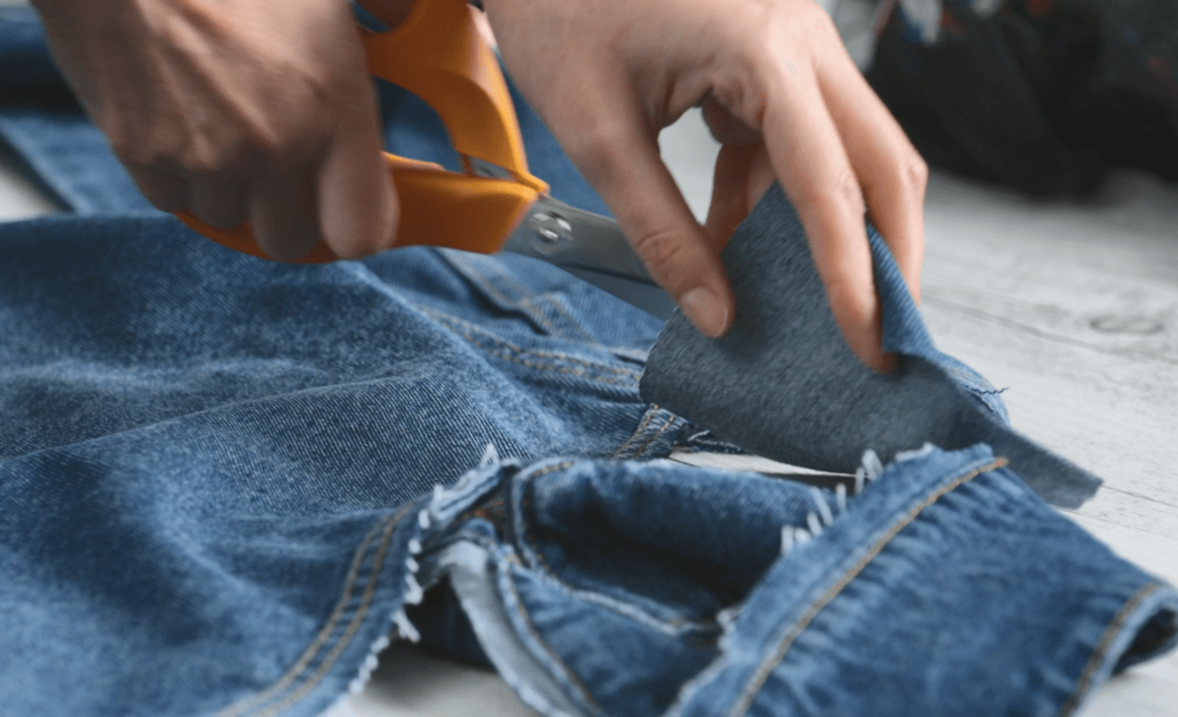 Step 3
Next turn the jacket inside out. We are using a beautiful mesh fabric featuring floral embroidery, but you can use any fabric or recycled garment you like. Get creative!! Place the fabric right side down and facing outwards, as this is what you'll see when you are wearing the jacket.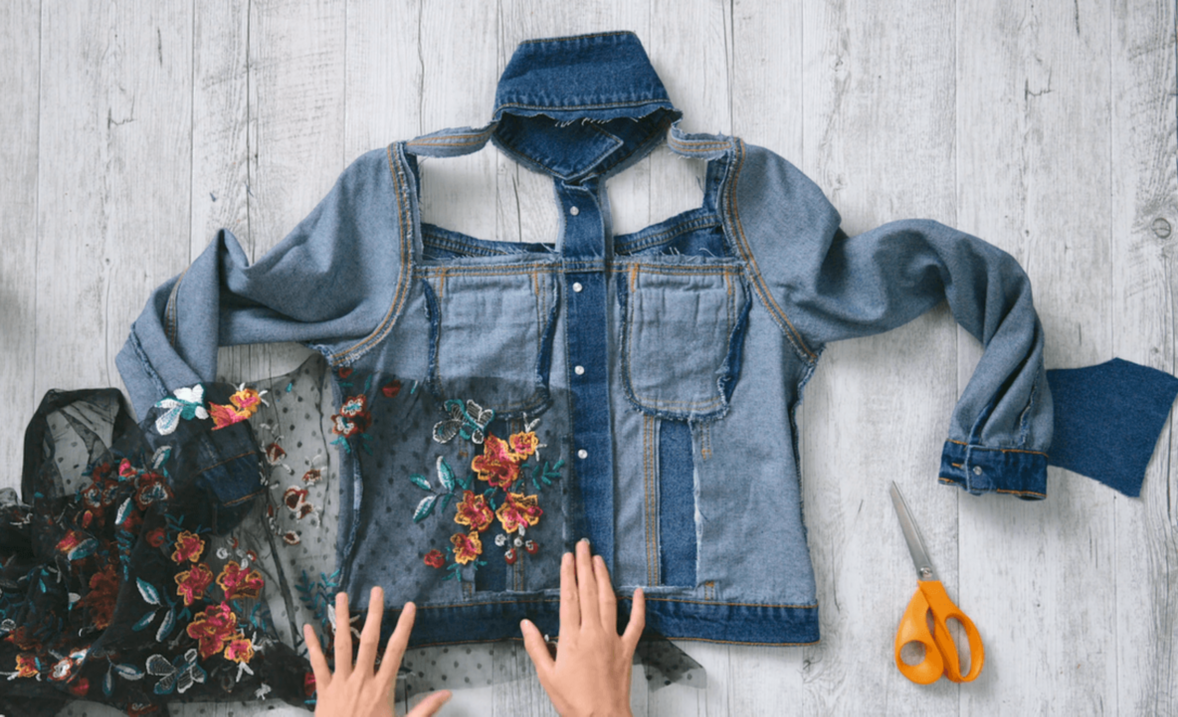 Step 4
Cut from your chosen fabric the shape of each open panel, ensuring you leave an extra inch of material to allow space for gluing.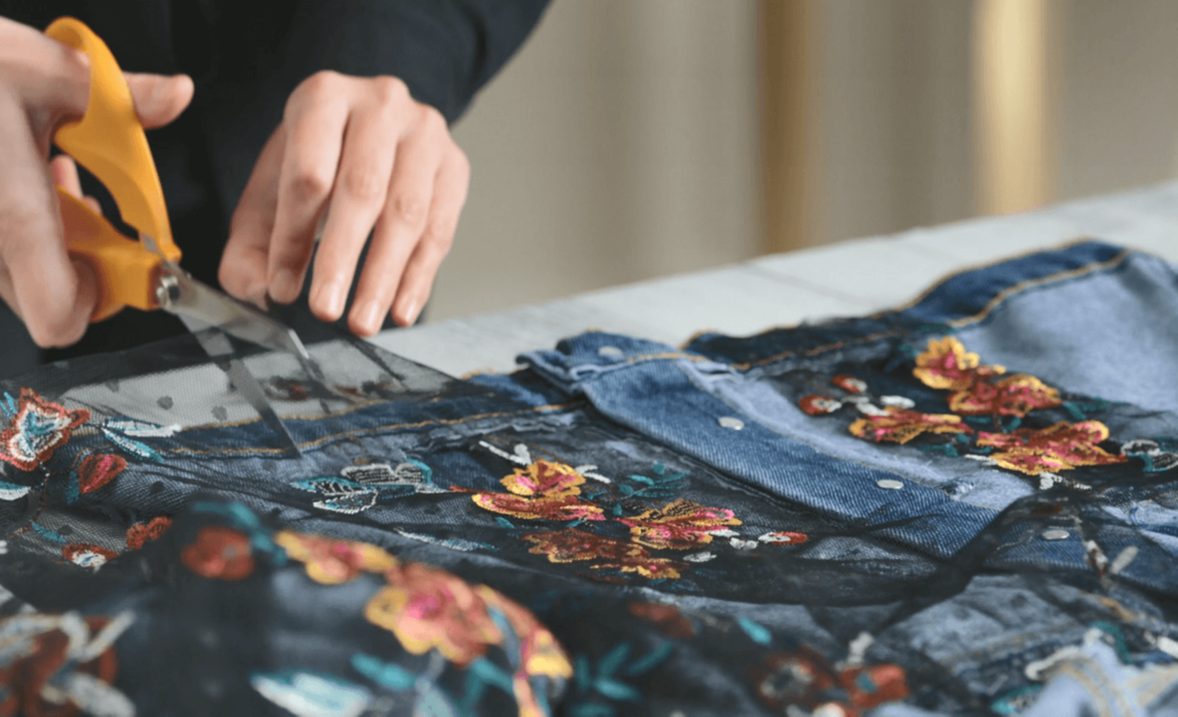 Step 5
To attach the pieces of fabric onto the jacket, carefully positing the fabric pieces where you would like them to sit. Using fabric glue, apply the glue to the inside of the denim jacket around the panel seam. Gently press the fabric into place.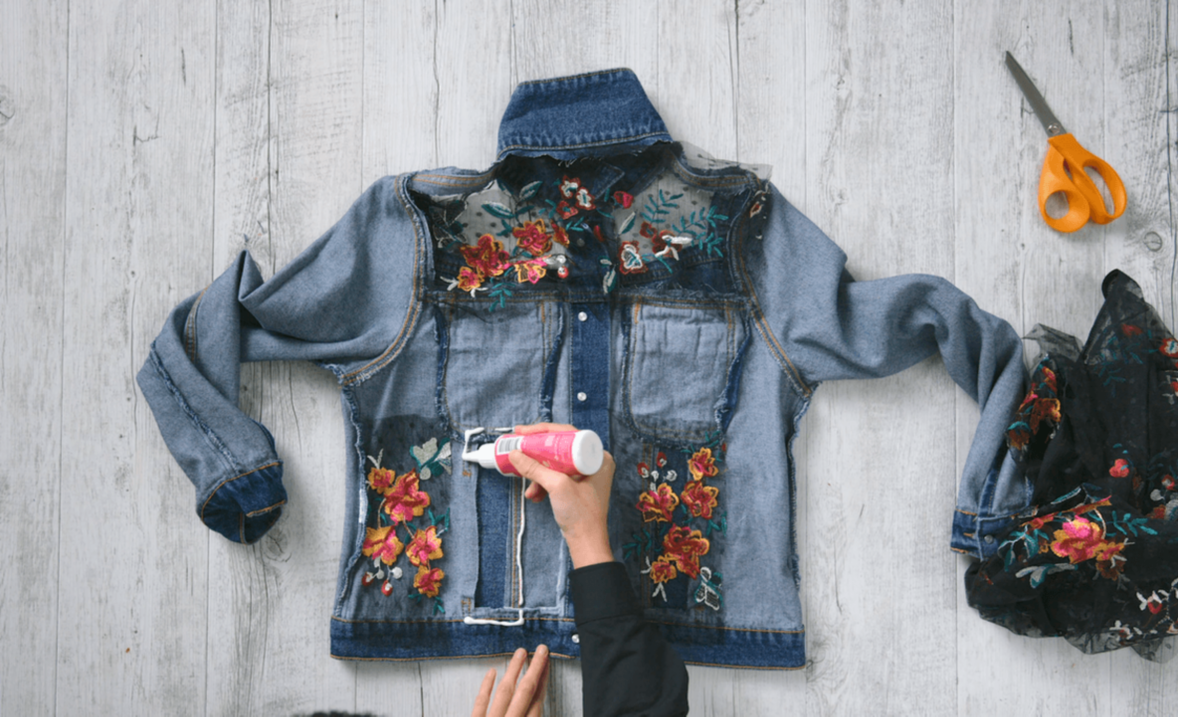 Step 6
Repeat this process for each panel insert and leave the glue to dry for 24 hours. Once the glue is dried you can turn the jacket right side out.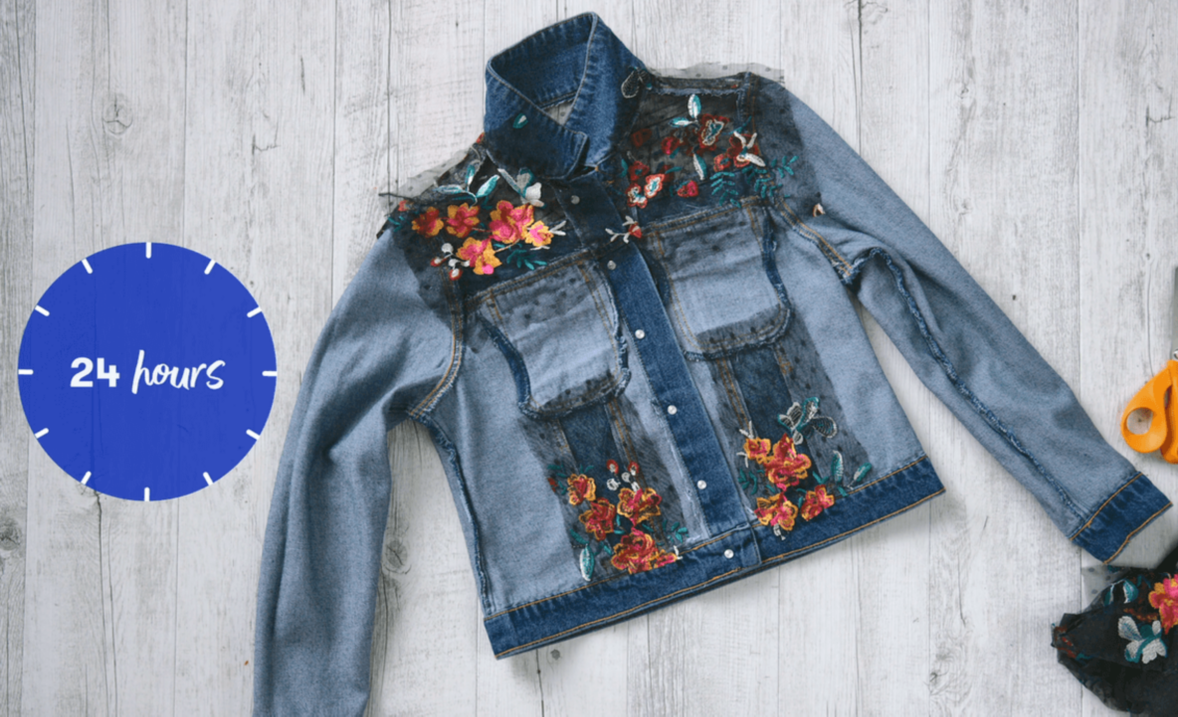 Tada!
And you should end up with a fabulous recycled denim jacket with beautiful panel detailing. Want more upcycling inspiration?
Why don't you try embellishing your jacket with some gems?

---
Adding gems!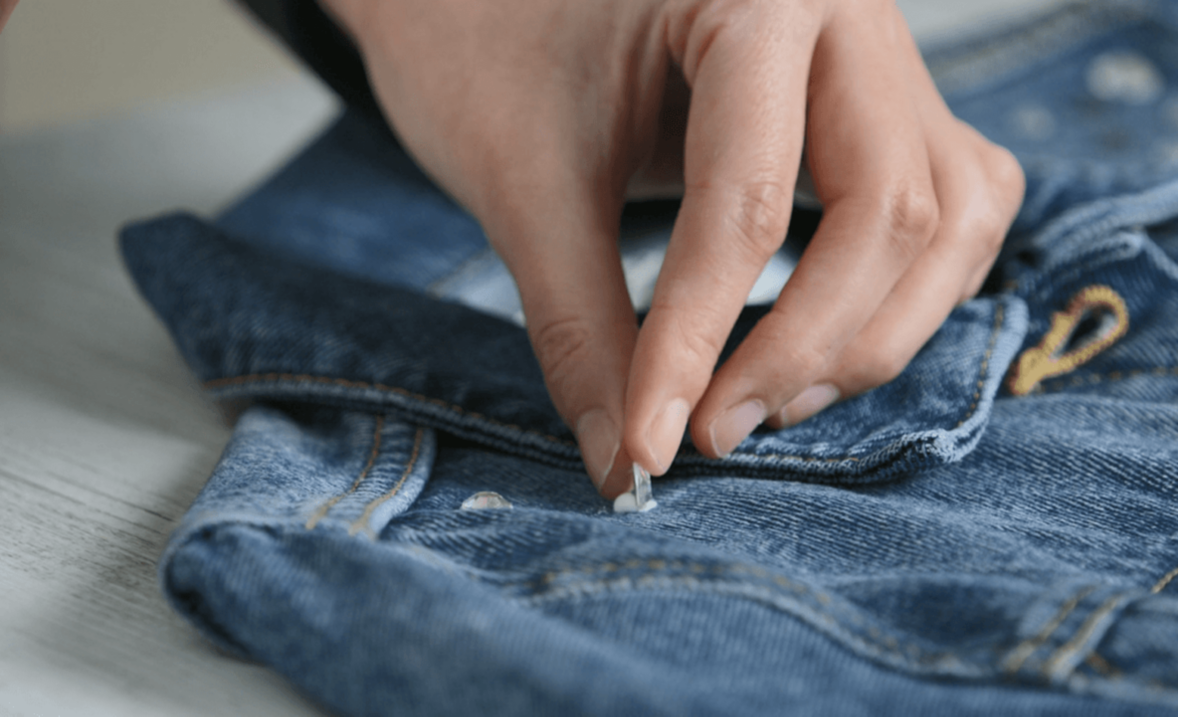 Step 1
Simply put drops of the fabric glue onto the denim jacket, where you would like your gems.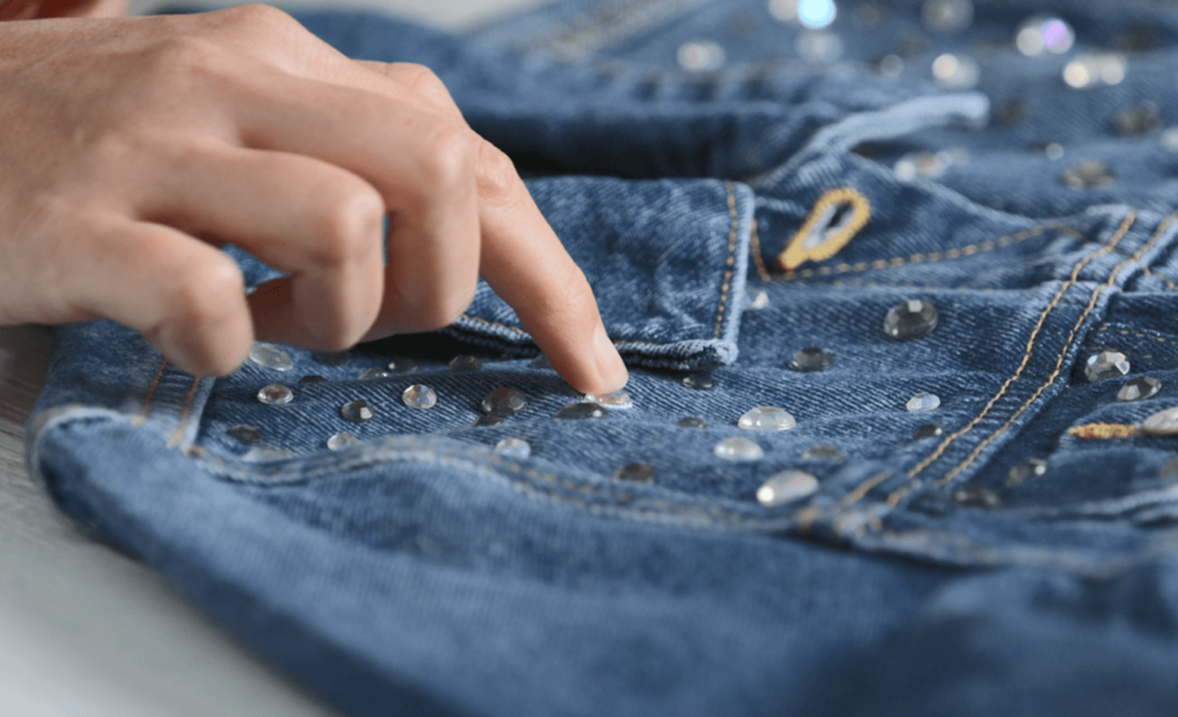 Step 2
Press the gems onto the glue point and press firmly to secure, and leave to dry for 24 hours.