Learn how to draw a dinosaur
Have you ever wanted to learn how to draw a dinosaur? Our very own BIG W graphic artist, Steve Cakebread will show you how in 5 easy steps. So you too can draw this cool as T-Rex on a skateboard! Why stop there, use your new skill to draw a triceratops, brontosaurus, or get creative and make up your very own dinosaur-like lizardosorous. Steve also shows you how to transfer your design onto a T-Shirt, so you too can walk like a dinosaur.

Don't forget to share your dinosaur creations on social media using the hashtag #bigdaysathome
---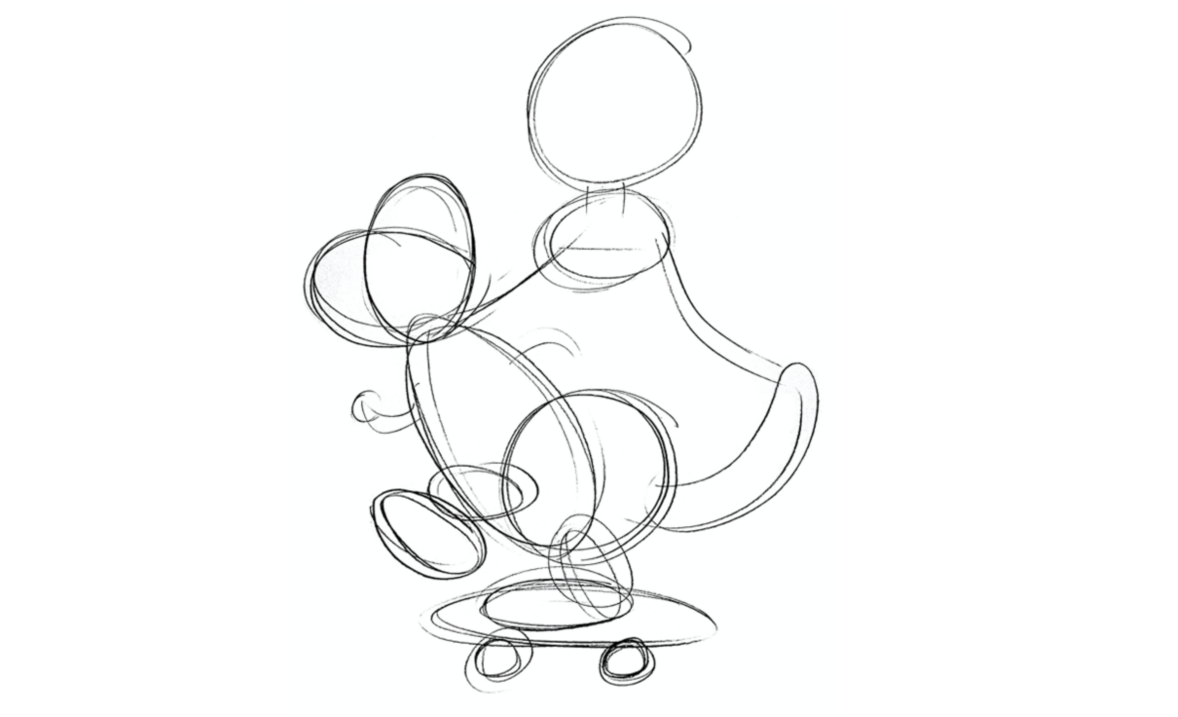 Step 1
Using a pencil (3B-4B) draw a series of rough circles that will define the shape of your dinosaur and skateboard.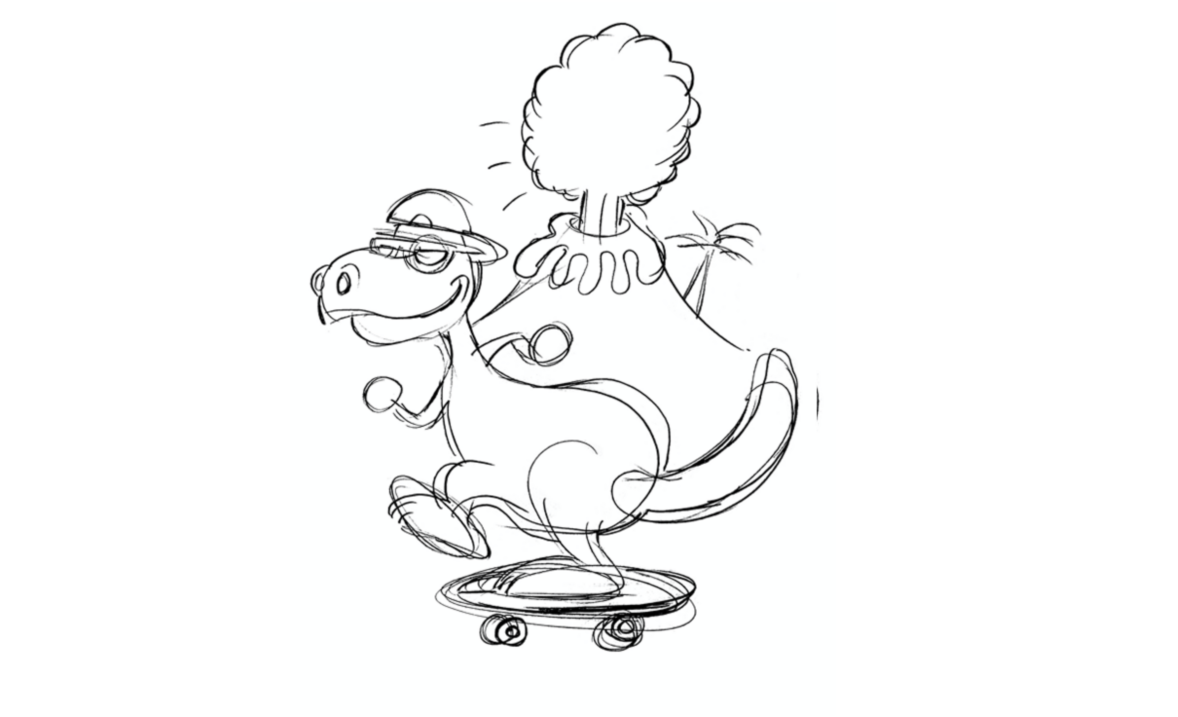 Step 2
Begin a rough drawing of your dinosaur and skateboard, using the circles as a guide to map the main elements of your dinosaur. You can then add in details such as sunglasses, hats, or a volcano in the background.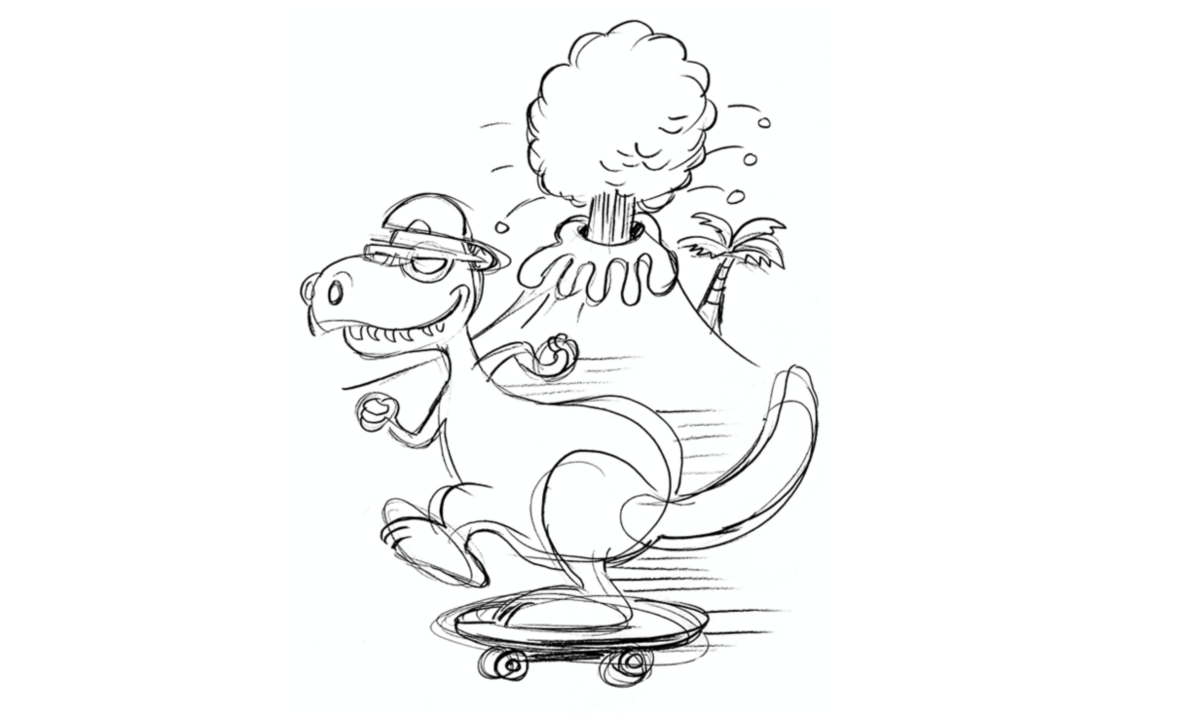 Step 3
Clean up the pencil drawing to define the dinosaur. Using an eraser remove your sketch lines, and add more detail to the dinosaur-like hands, teeth, and palm trees.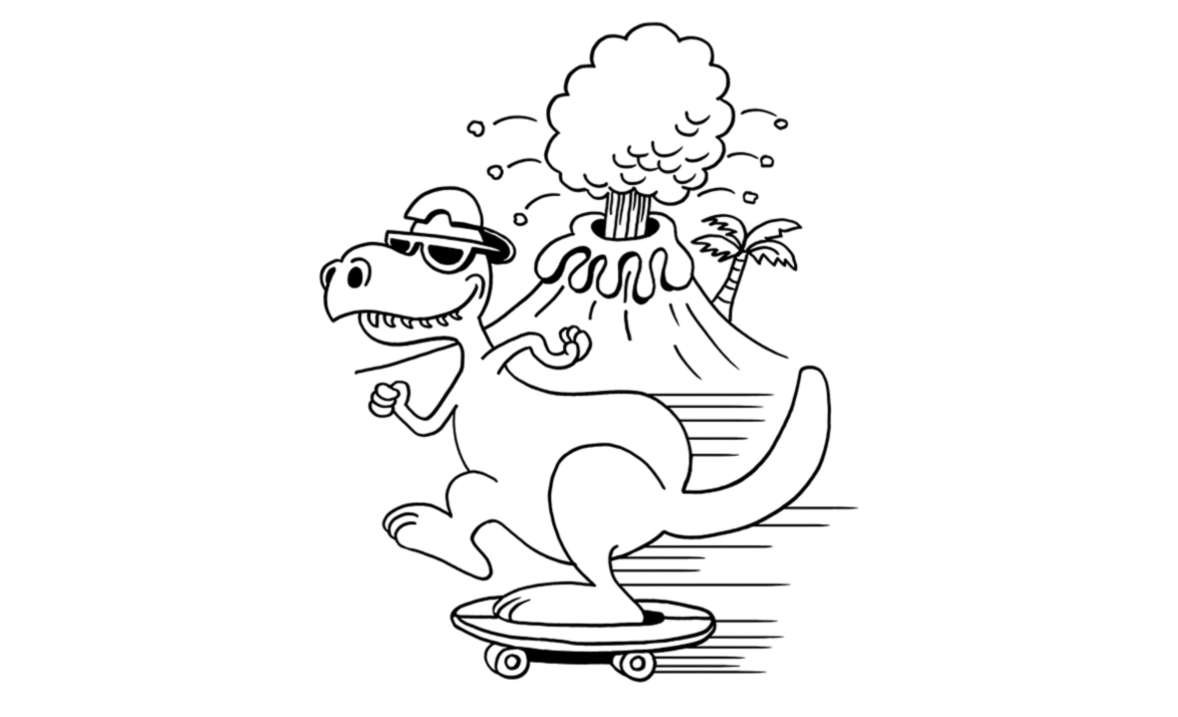 Step 4
Once you are happy with your finished sketch, start outlining your pencil lines with a black marker (Artline 210 0.6 Black). Complete the outline with the black marker and erase all pencil lines, until you have a nice clean image.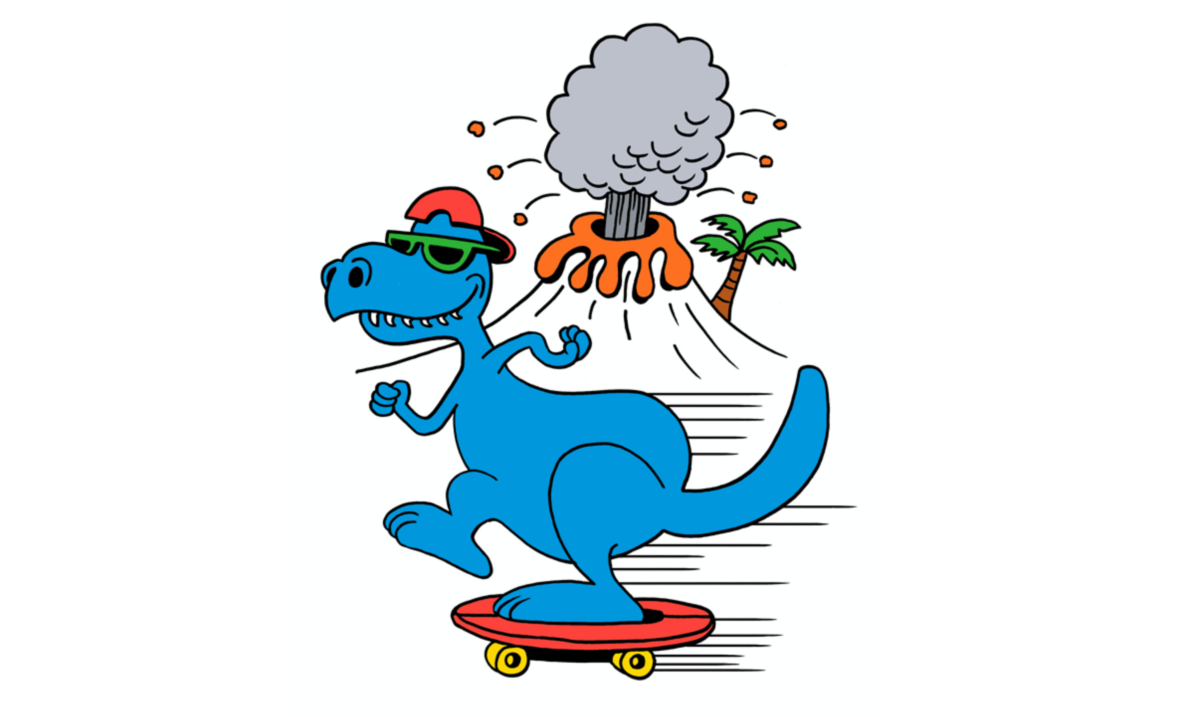 Step 5
Now you can get creative and colour your black and white artwork with coloured markers.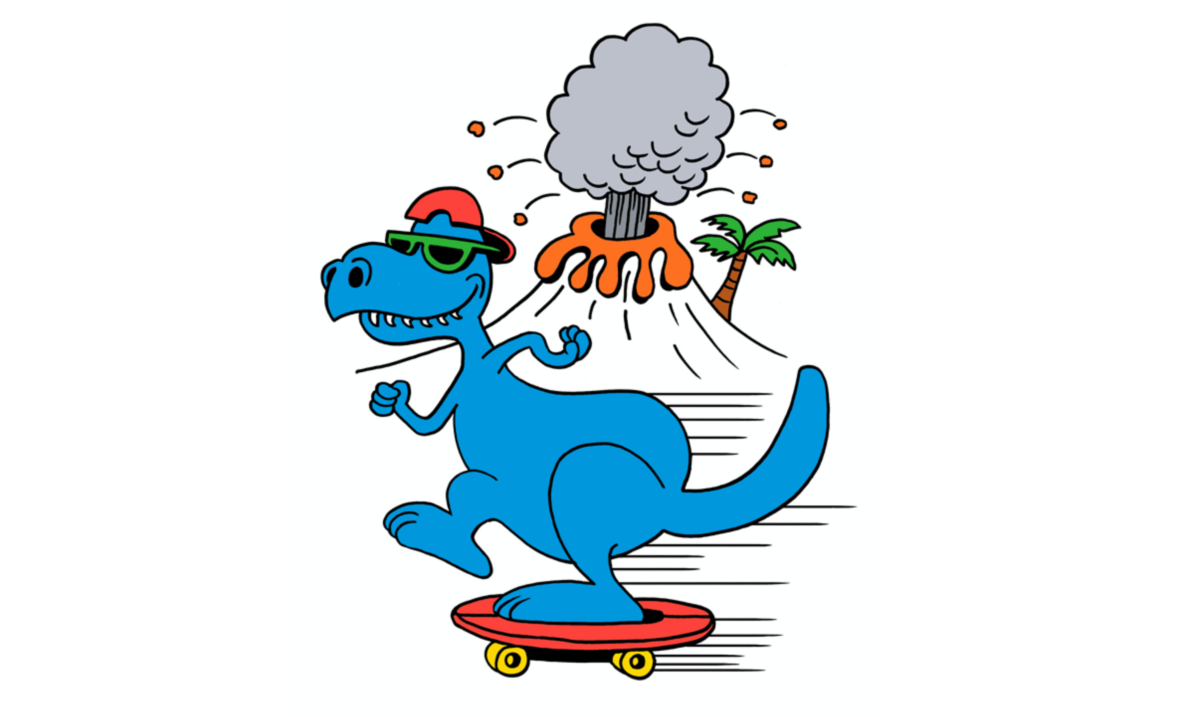 Step 6
If you love your new artwork why don't you have a go at transferring your design onto a T-Shirt?
Scan your artwork and print it onto transfer paper. Cut around the dinosaur, so you are just left with your design.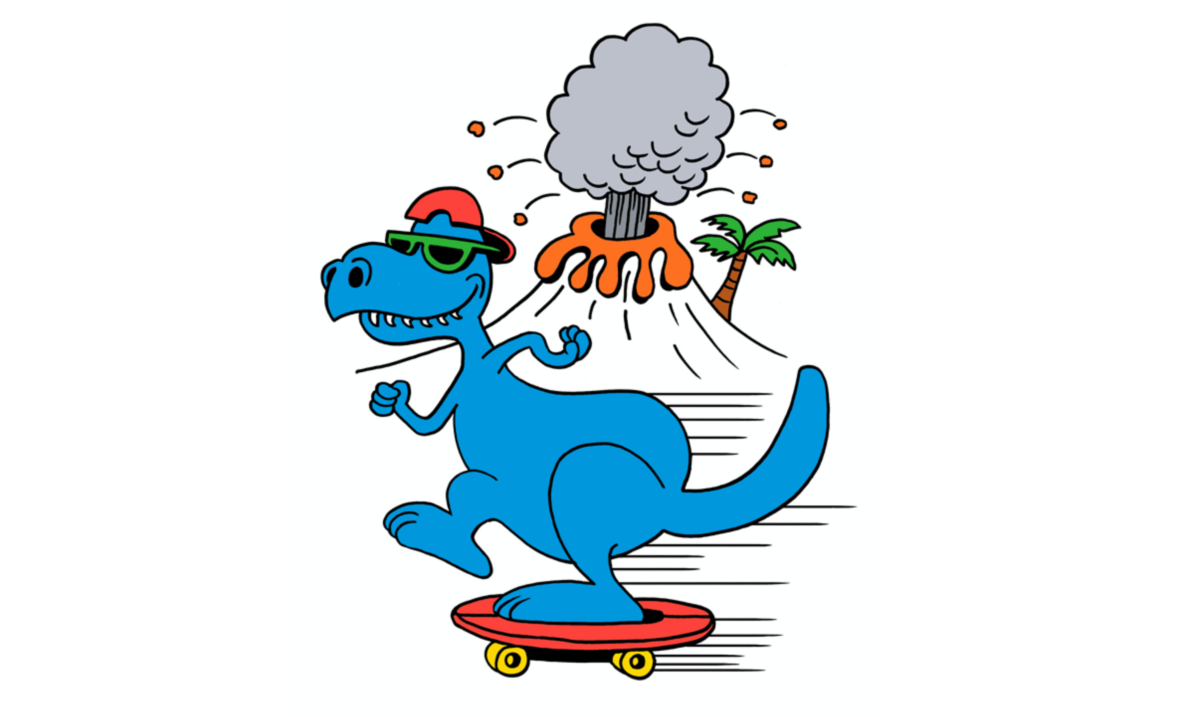 Step 7
Get help from a parent or guardian to iron your design onto a T-shirt. Firstly iron the T-shirt to remove any creases. Place your transfer paper face down, and iron for 90 seconds ensuring you iron the whole design.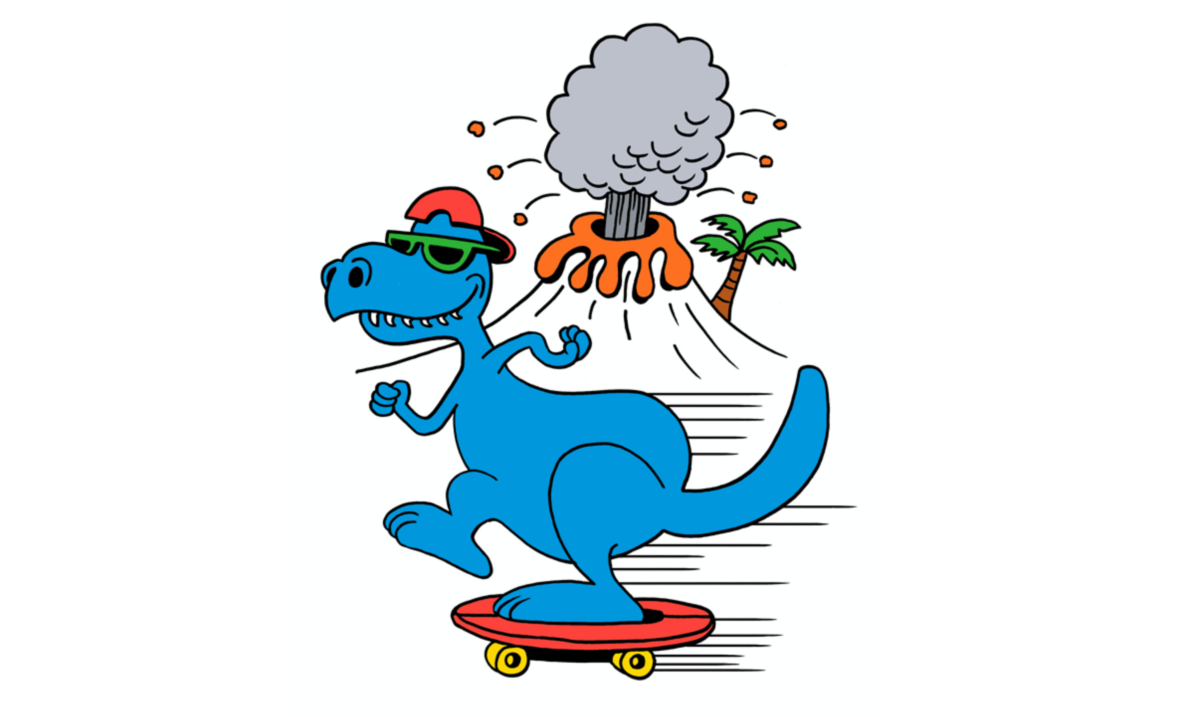 Step 8
Peel off the transfer paper backing and there you have it.