Learn how to make bedazzled bling shoes
Join our BIG W design session and in just a few easy steps to learn how to create bling shoes with our senior textile designer, Jo Lockley. This is a great activity for those budding little designers, and an activity the whole family can join in.
Have a go at creating your own bling shoes, and don't forget to share on social media using #bigdaysathome
Here's what you'll need:
Coloured Glitter
Paint Brush
Masking Tape
Newspaper
Cotton Wool Buds
Plastic Container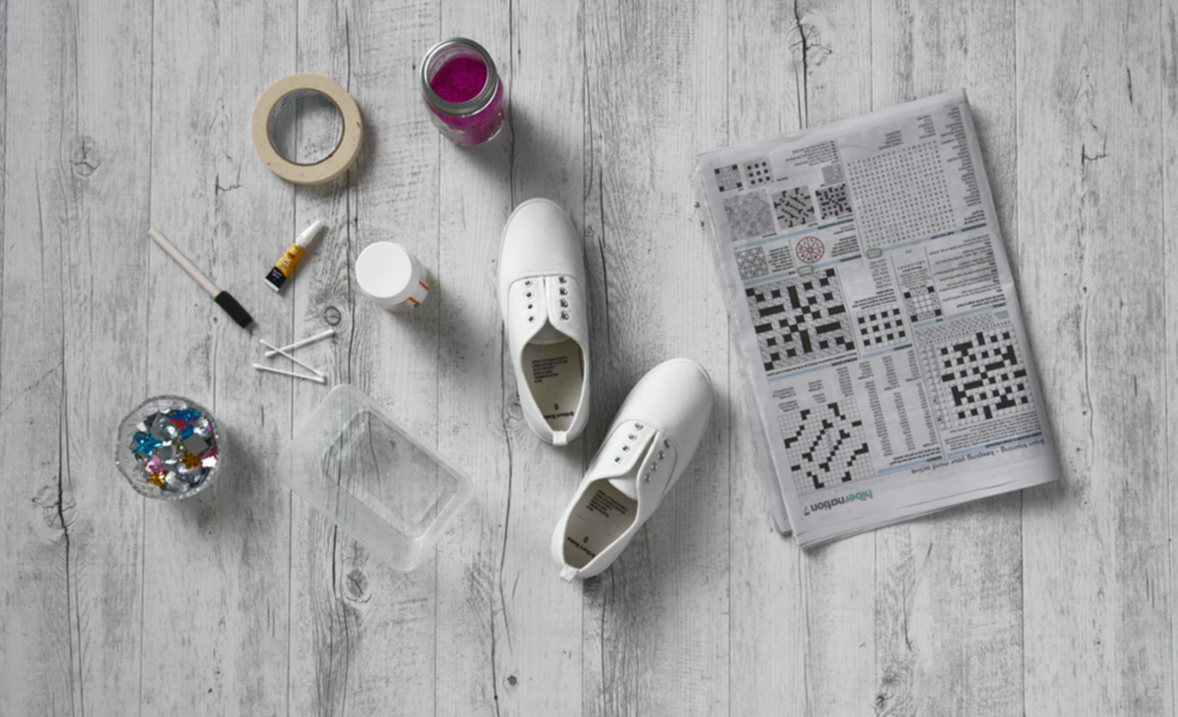 Step 1
Prepare your work station by laying down newspaper to protect any surfaces, and begin by removing the shoelaces from the shoes and keep to one side.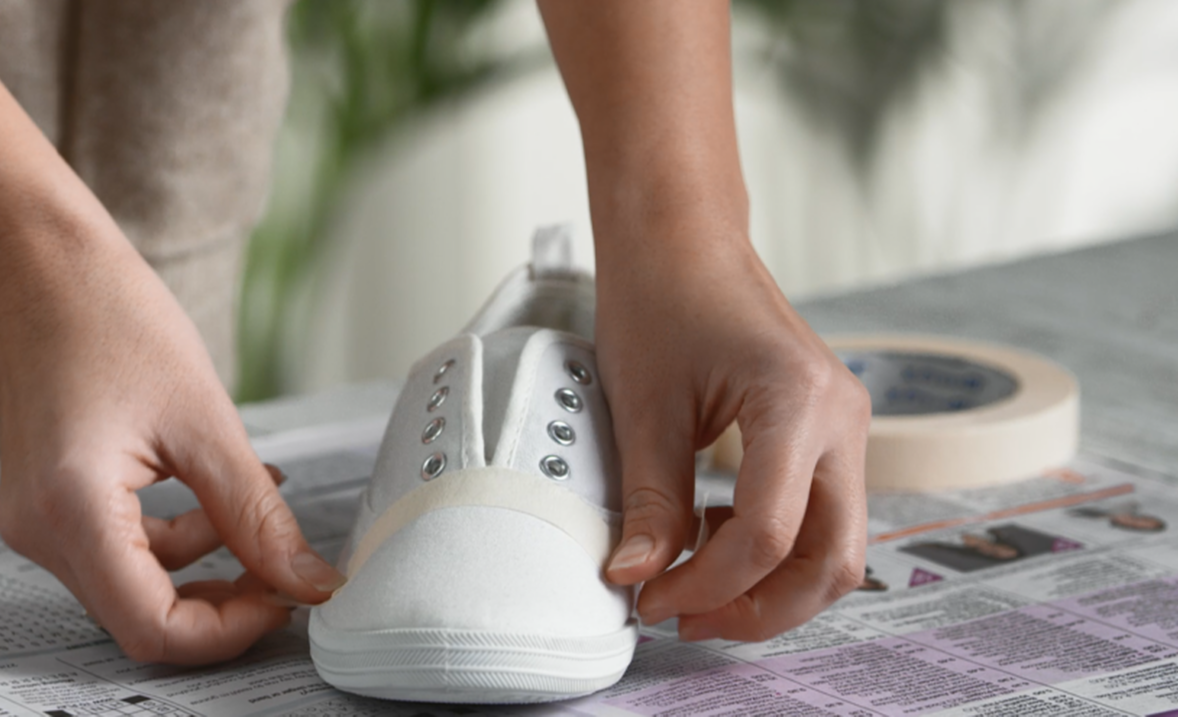 Step 2
Firstly we will apply the glitter to the shoe. Using masking tape, apply the tape to areas of the shoe you don't want to cover in glitter, this will ensure the glitter remains neat and tidy.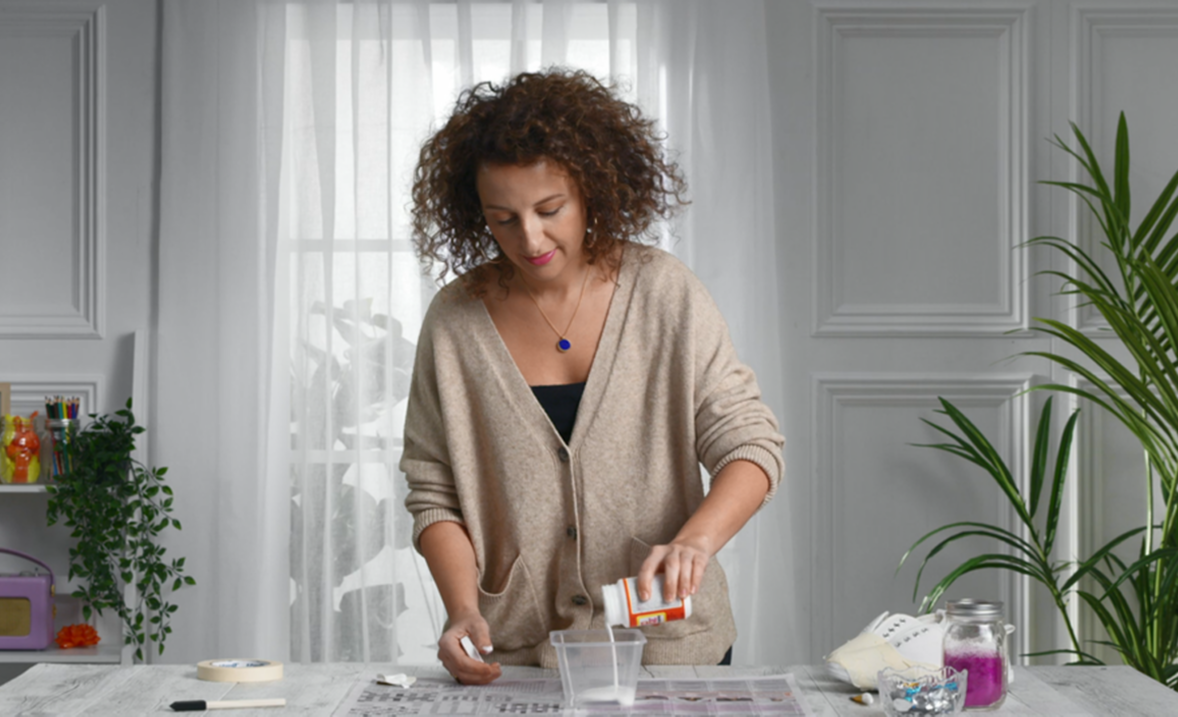 Step 3
To prepare the glitter glue, combine 2 parts glitter (any colour of your choice) to 1 part PVA glue. You might want some help from a parent or guardian for this part.
Step 4
Apply 3 to 4 coats of your glitter glue to the shoe using a paintbrush. Use cotton wool buds to clean any small areas of excess glitter glue. Leave overnight until the glitter is completely dry.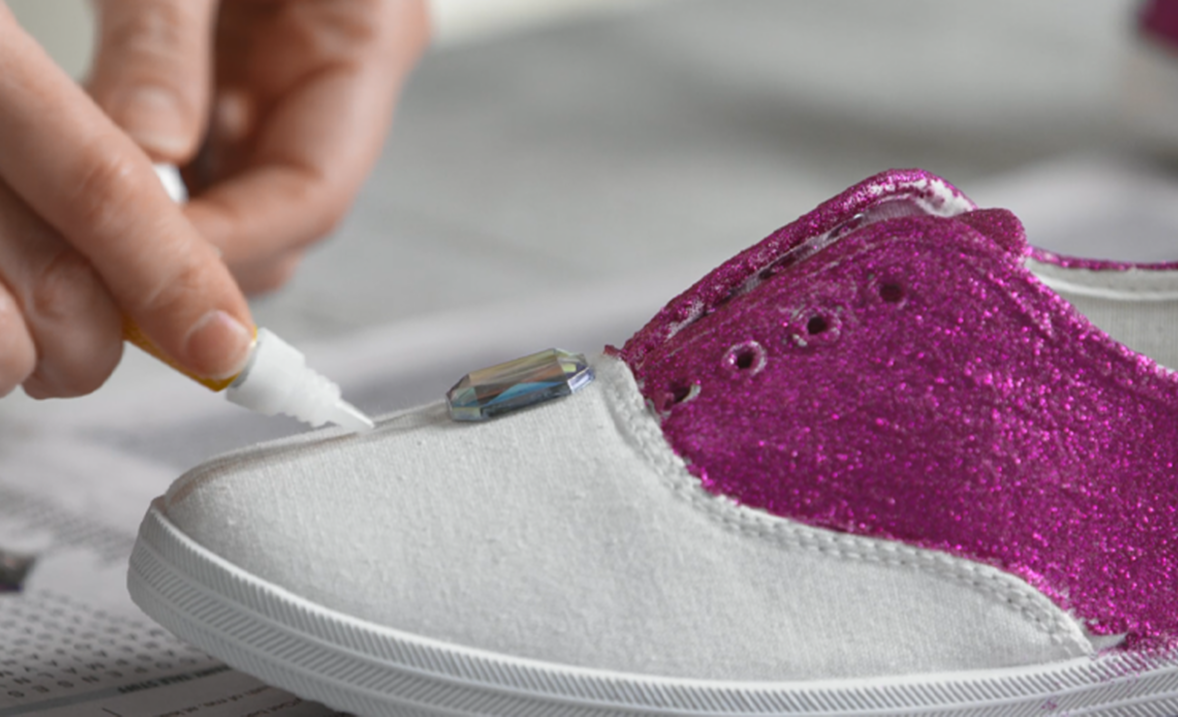 Step 5
Remove the masking tape and add more bling using gemstones. Using super glue, apply gemstones on the toes of the shoe. Starting from the middle and working your way out. Get creative by using different gemstones to make different patterns. Once glue has completely dried, you can then relace your shoes. You might want some help from a parent or guardian to help with applying the gems.
Now they are some very bedazzled shoes!
Have a go at creating your own bling shoes, and don't forget to share on social media using #bigdaysathome