Colouring in with Bluey
Bluey is an inexhaustible six-year-old Blue Heeler dog, who loves to play and turns everyday family life into extraordinary adventures, developing her imagination as well as her mental, physical and emotional resilience. Click on the PDF's below and either print out to colour or decorate to start to create your indoor Art Gallery. No printer at home? Use these templates to help them sketch up their favourite Bluey character.
Don't forget to use #bigdaysathome if you post online so we can see all your fabulous works of art.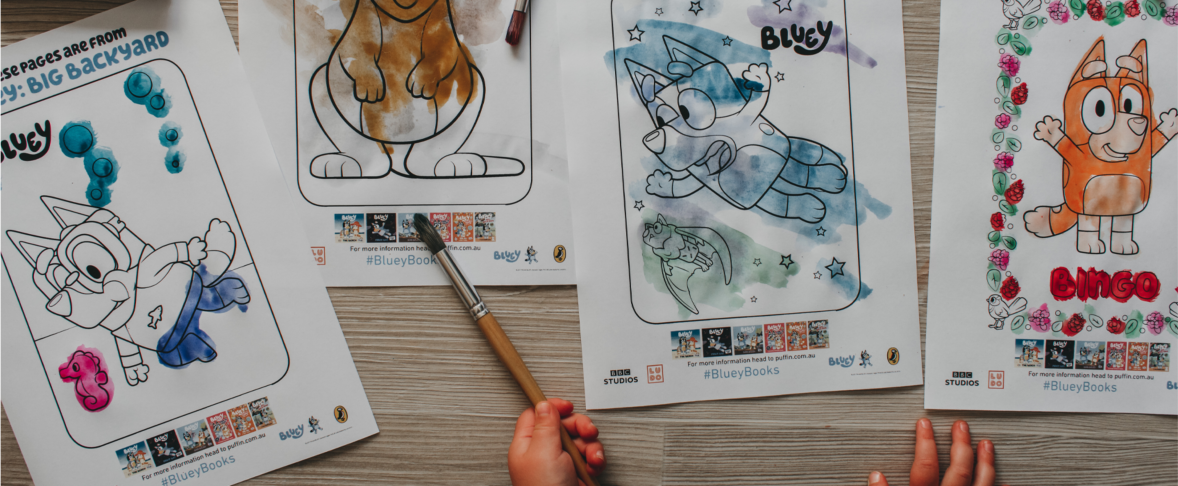 Download activity sheets here