Create your own Paper Plate Ball & Throw
Have some outdoor fun by creating your own Paper Plate Ball & Throw game. It won't take long, and you can add your own, unique twist to it. So if you have a morning or afternoon to fill, and some basic supplies at hand, you can have a blast setting up your own!
Don't forget to share your creation on Facebook or Instagram with #bigdaysathome.
PAPER PLATE RING TOSS
WHAT YOU WILL NEED
White Paper Plates
Paint
Paintbrushes
Party Favor Balls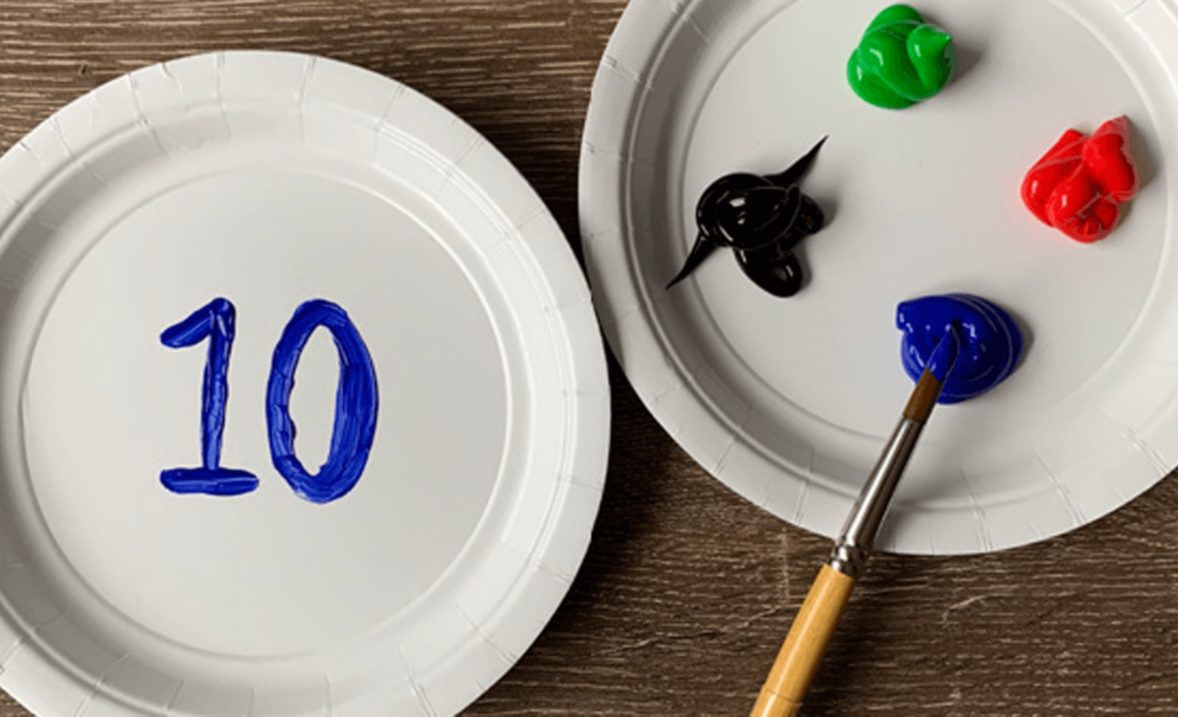 Step 1
Take a white paper plate and using one of the paint colours, put in the centre '10' to create the first score point.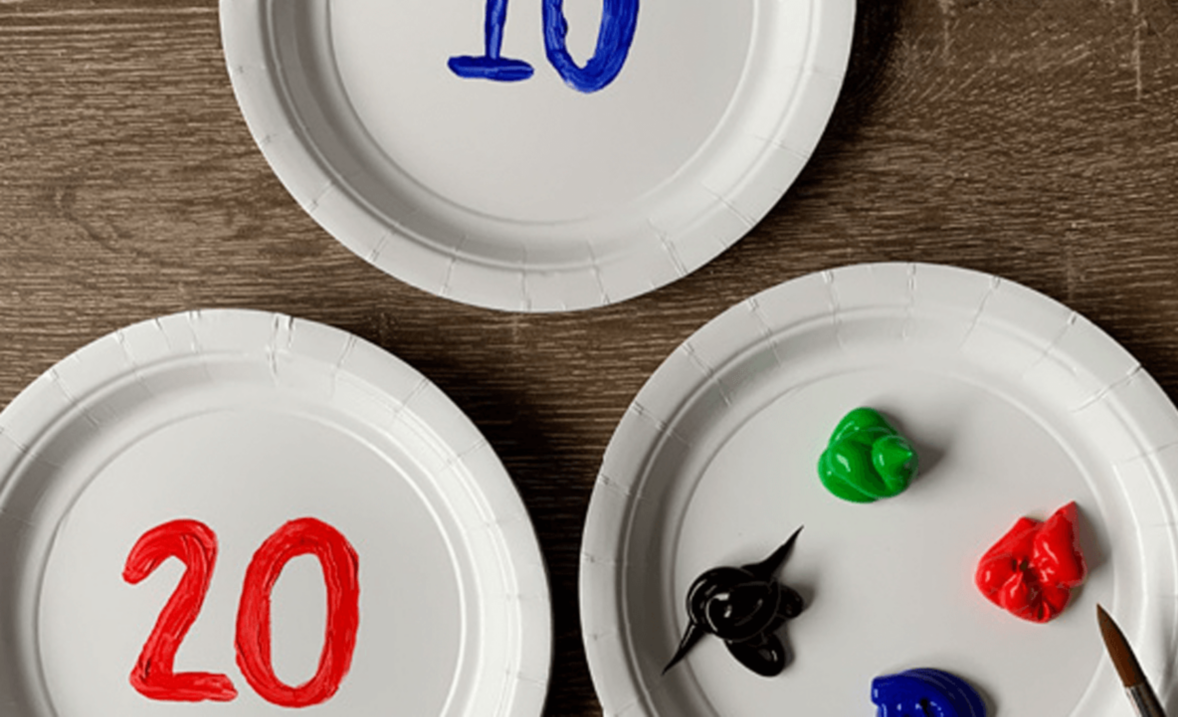 Step 2
Using another plate and paint colour, put in the centre '20'.

Step 3
Repeat this process until you have 5 plates with score up to '50'. Place these out side with space in between the plates, throw the balls and try to reach the highest scoring plate! What was your top score?