Backyard Footy Practice with Shane Crawford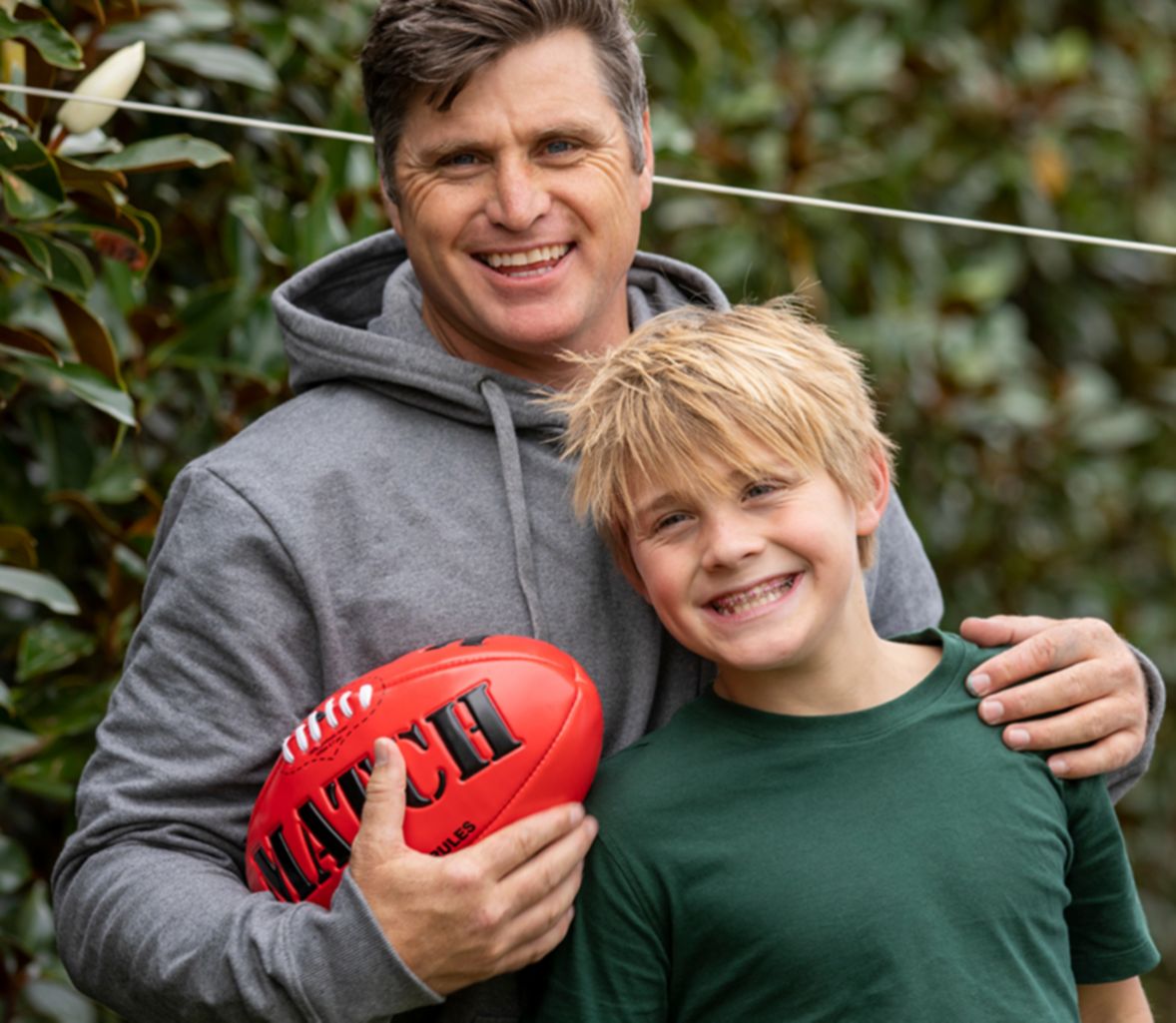 Shane Crawford is a former AFL star and current Ardmona Cats senior coach. He played 305 games for the Hawthorn Football Club between 1993 and 2008, winning the Brownlow Medal in 1999. Shane Crawford and his boys spend their #bigdaysathome practicing footy techniques in new, exciting ways and spending hours in the yard having fun with games and challenges. Tune into the video series below to find out more!
Try out these backyard footy practices at home!
Backyard Speckie Practice
Join Shane and his boys as they practice their speckies in the backyard! Shane's got some tips to help the kids perfect their technique. Who knew you could do your footy training on a trampoline? Let us know how you go with your own backyard speckie practice with #bigdaysathome.
Backyard Target Practice
Join Shane and his three boys as they turn a humble fitted sheet into the perfect prop for target practice - no matter what your Rugby code! Make the most of your #bigdaysathome.
Backyard Downball Championship
Join Shane and his son Benjamin as they battle it out to become the king of the backyard down ball court. All you need is a bouncy ball or tennis ball and some chalk, and you'll have hours of entertainment. Tell us all about your backyard downball championship with #bigdaysathome.